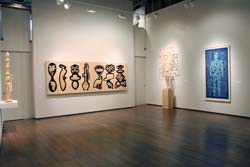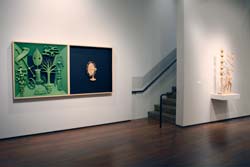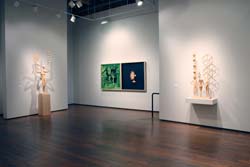 2010 Installation views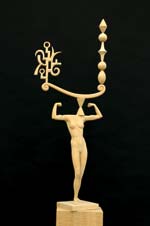 UNTITLED #1, 2007
Jelutong wood
69 x 29 x 12 inches
$26,000.



Carved Wood Wall Panels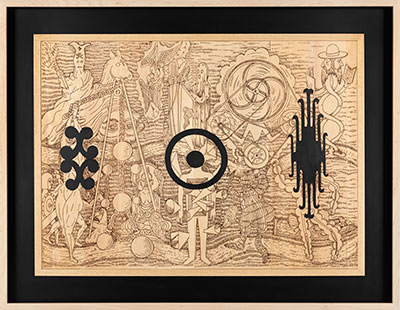 BALLS, 2013
Cedar laser cut woodblock
43.5 x 56 x 2.5 inches
$10,000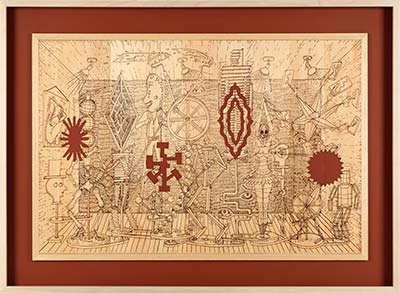 BELTWAY, 2013
Cedar laser cut woodblock
43.5 x 59.5 x 2.5 inches
$10,000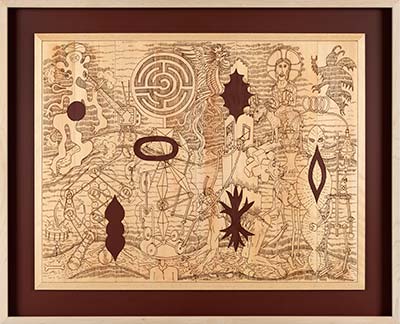 BLIND FAITH, 2013
Cedar laser cut woodblock
42.5 x 52.75 x 2.5 inches
$10,000


Please confirm prices
Prices are subject to change as editions sell out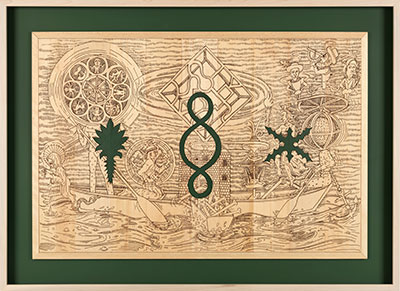 CAT'S CRADLE, 2013
Laser cut cedar block
43.25 x 59.5 x 2.5 inches
$10,000





LONGVIEW, 2008
Jelutong wood
48 x 143.5 x 4 inches
$50,000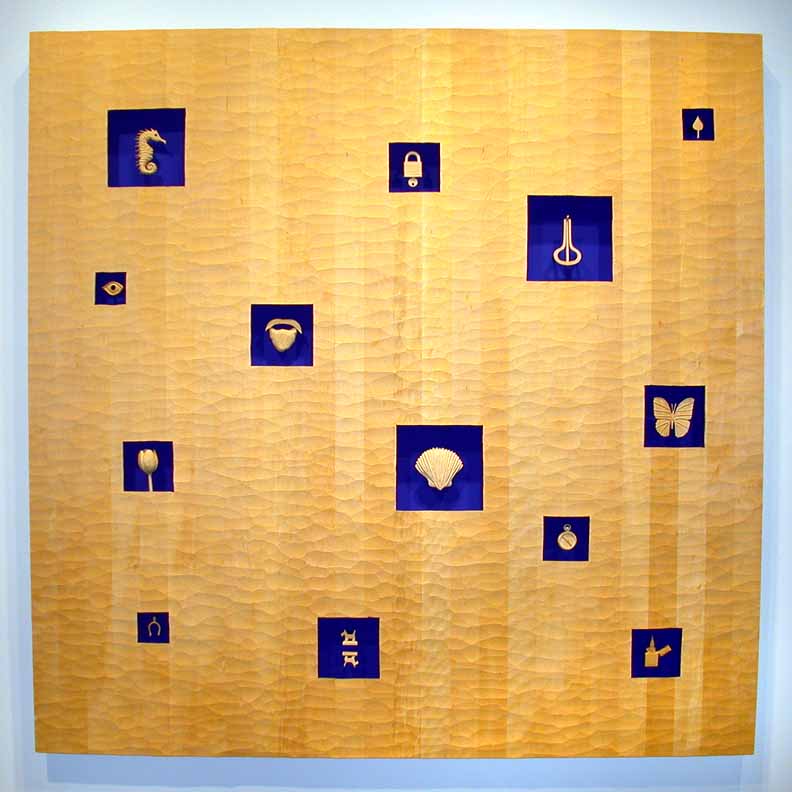 THE CATACOMBS, 2004
Carved jelutong wood with acrylic, 72 x 72 x 3.5 inches
$32,000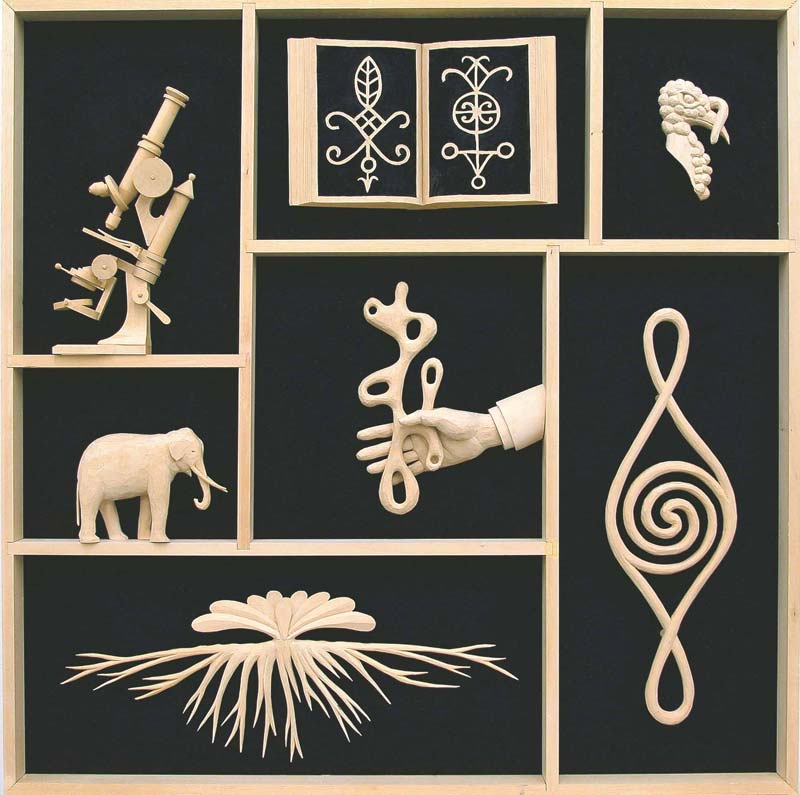 INDEX, 2003
Wood panel with acrylic
48 x 48 x 2.75
$23,000.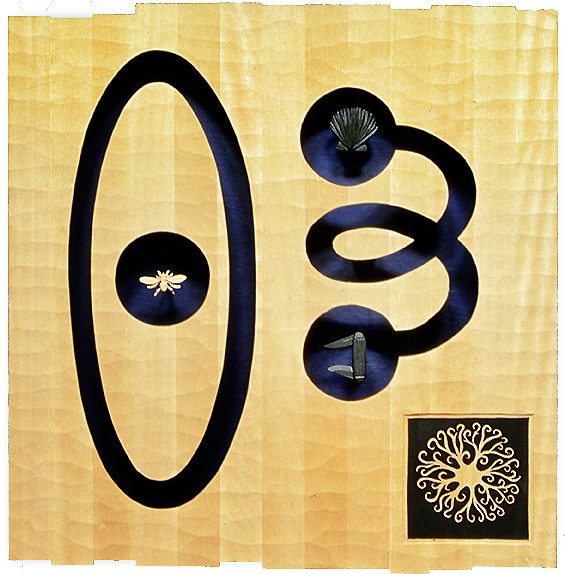 THE CASTLE, 1997
Carved jelutong wood with acrylic, 36 x 38 x 3 inches
$16,000.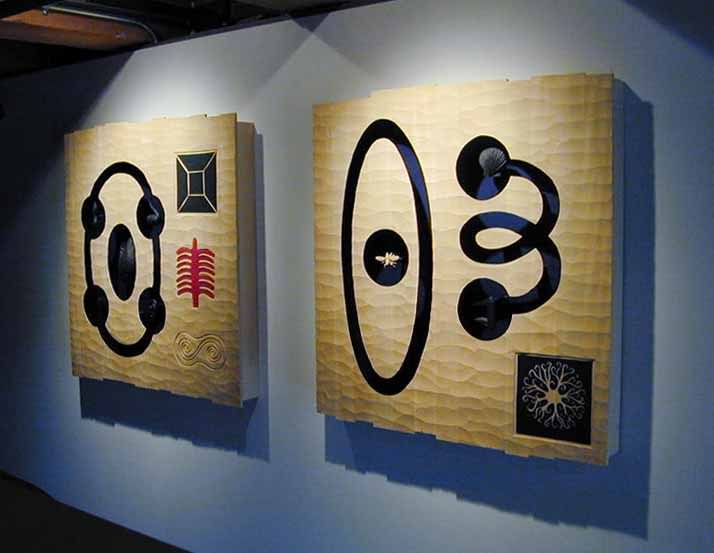 Installation view of BLACK SANDS, 1997 and CASTLE, 1997
Carved jelutong wood with acrylic, 36 x 36 x 3 inches each
$16,000. each


The artist writes:
"For the past several years, my work has focused on wood panels or constructions composed of laminated wood. The surface is carved by hand using large chisels and gouges that give a rippling effect almost like water. The surface can, in turn, be carved into again to make textures and flat surfaces that are painted or drawn upon. Throughout the compositions the handmade quality of the wooden objects and images within the construction gives it a visual continuity that has warmth to it unlike other materials."

"The carved surfaces of the panels are reminiscent of Pacific Northwest and Native American architectural frontispieces. The rigid nature of the wood panel also allows me to cut holes in the surface with saws to create shadow boxes and niches that, once painted, create an ambiguous space into which other objects can be placed that can be sometimes graphic and sometimes contemplative. Specific images within these spaces offer up random as well as specific kinds of association. The organic nature of the material is complemented by contrasting brilliant and somber painted colors."