Louisiana Bendolph, Loretta Pettway Bennett and Qunnie Pettway
Quilts and Etchings
November 26-December 23, 2021
Opening reception: Thursday, December 2, 6-8pm

Qunnie Pettway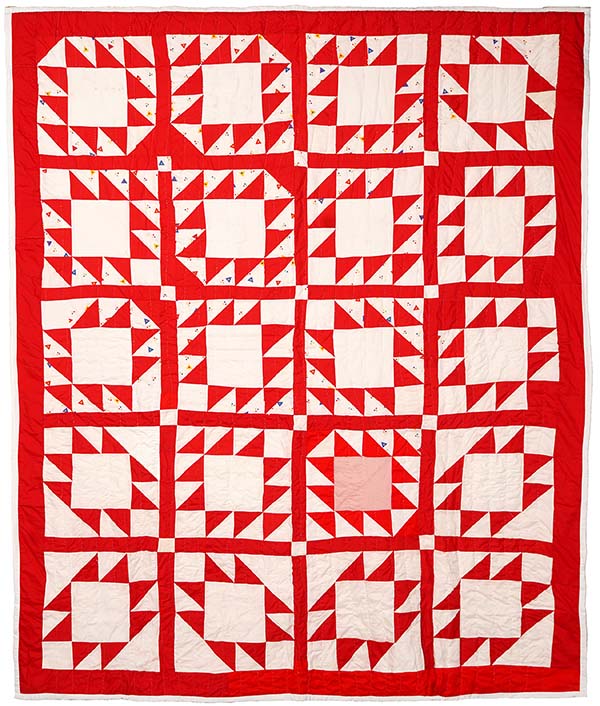 Qunnie Pettway
ANVIL, circa 1980s
Quilted fabric
100 x 85 inches
$18,000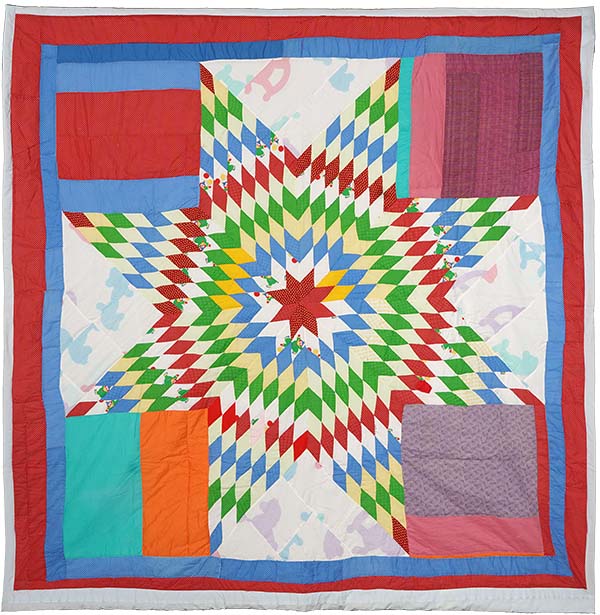 Qunnie Pettway
STAR, circa 1980s
Quilted fabric
78 x 80 inches
$15,000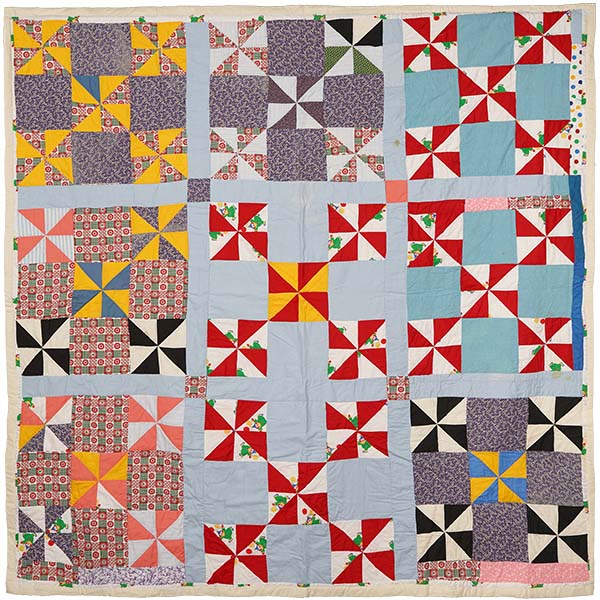 Qunnie Pettway
PINWHEELS, circa 1970s
Quilted fabric
80 x 80 inches
$15,500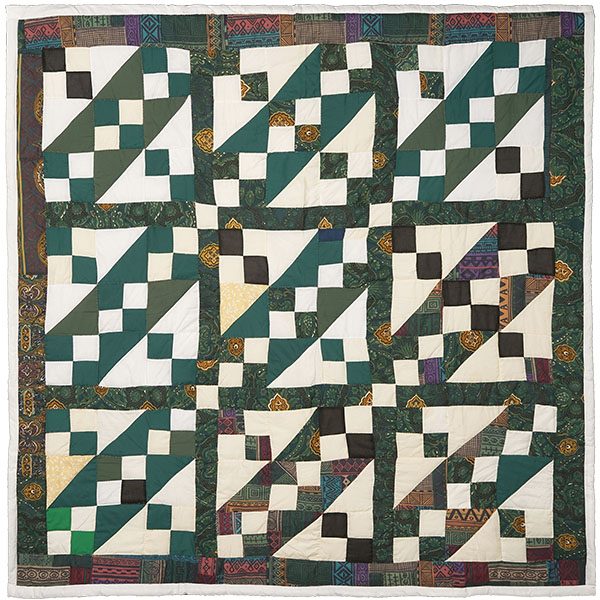 Qunnie Pettway
JACOB'S LADDER, circa 1970s
Quilted fabric
72 x 72 inches
$14,000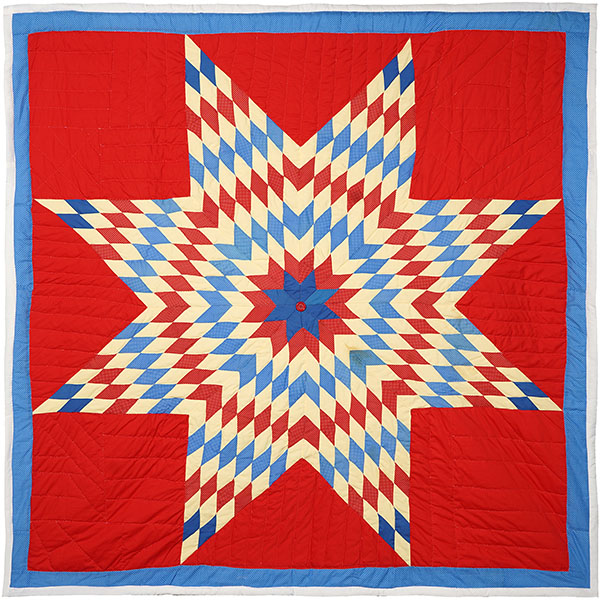 Qunnie Pettway
GEE'S BEND LEGACY, circa 1980s
Quilted fabric
78 x 78 inches
$15,000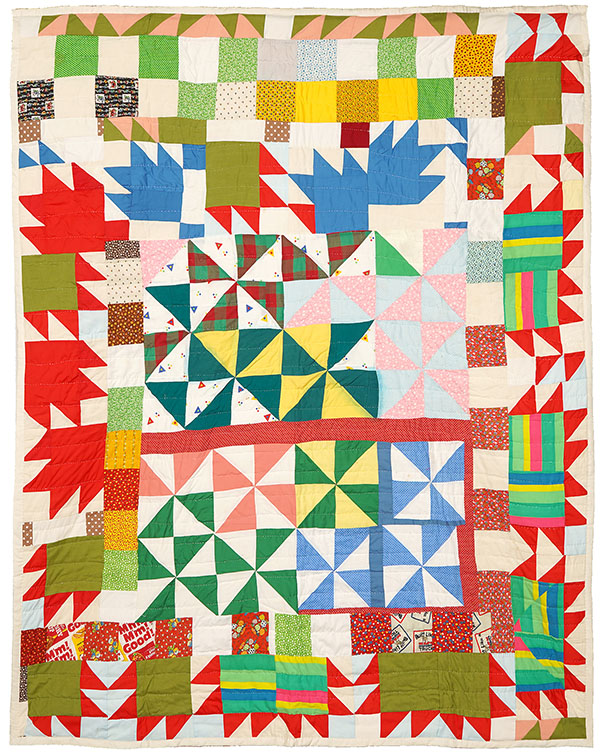 Qunnie Pettway
BEAR PAWS AND PINWHEELS, circa 1970-80s
Quilted fabric
78 x 62 inches
$14,000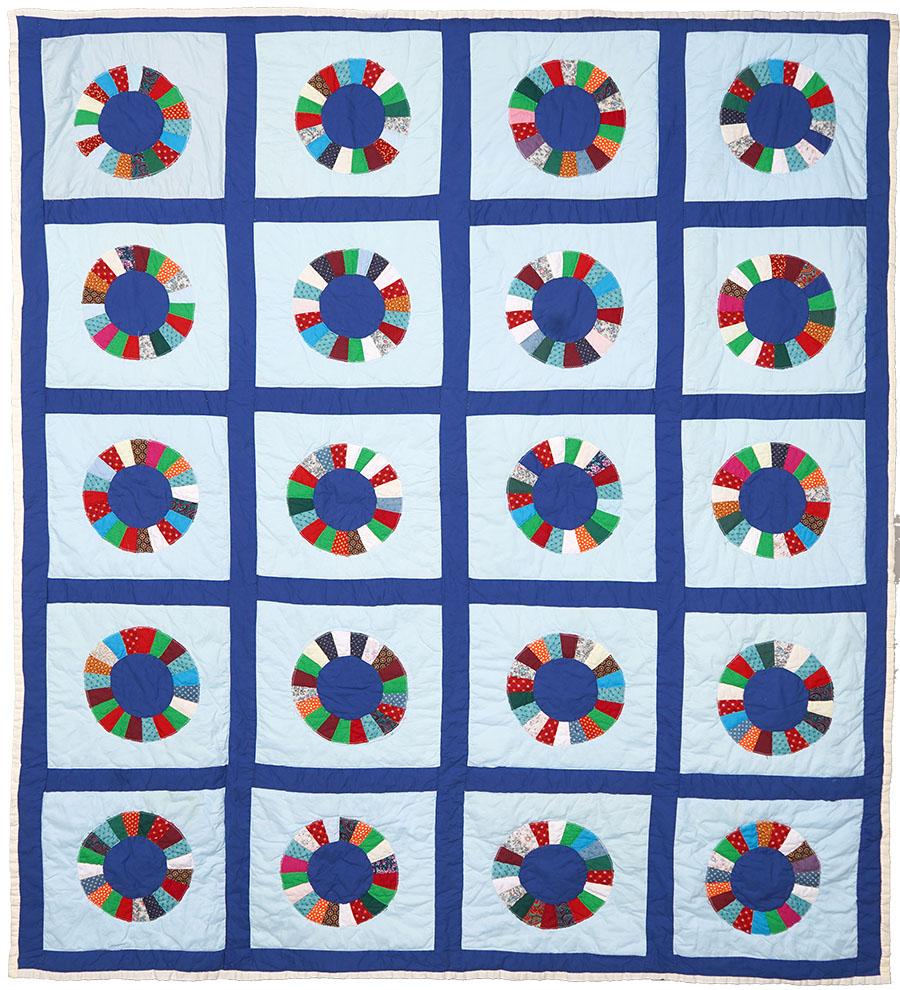 Qunnie Pettway
WEDDING PLATES, 2002
Quilted fabric
88 x 80 inches
$16,000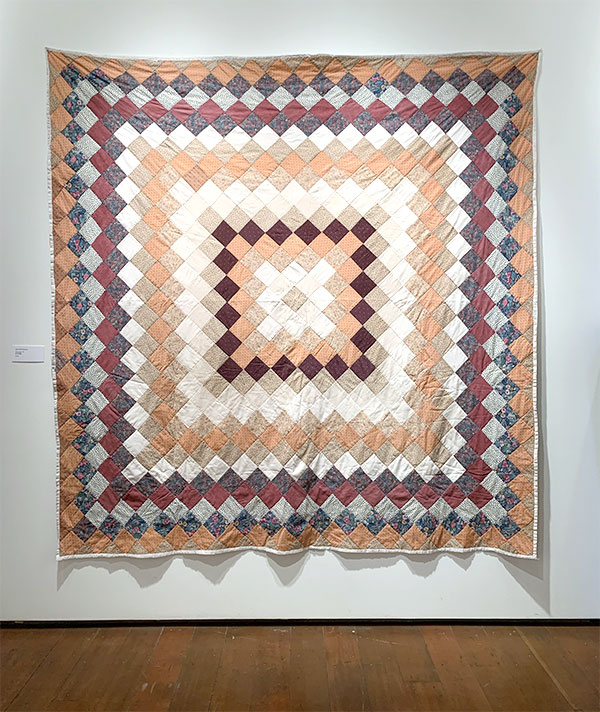 Qunnie Pettway
GRANDMA DREAM, circa late 1980s
Quilted fabric
88 x 83 inches
$16,500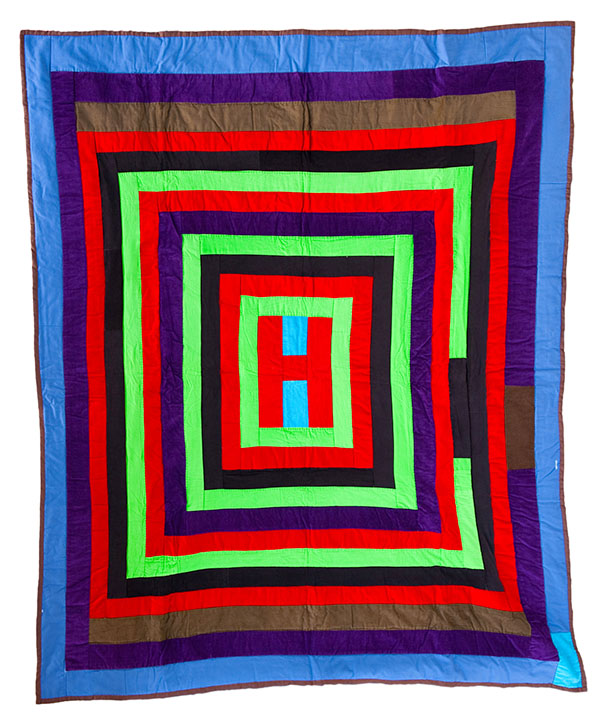 Qunnie Pettway
HOPE, 2009
Quilted fabric
88 x 74 inches
$15,000

Loretta Pettway Bennett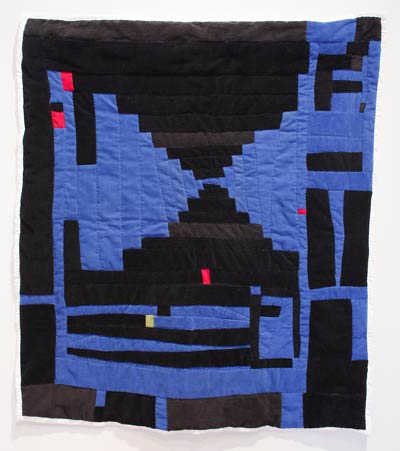 Loretta Pettway Bennett
THE DRUNK BRICKLAYER, 2017
Quilted fabric
43.25 x 37.5 inches
SOLD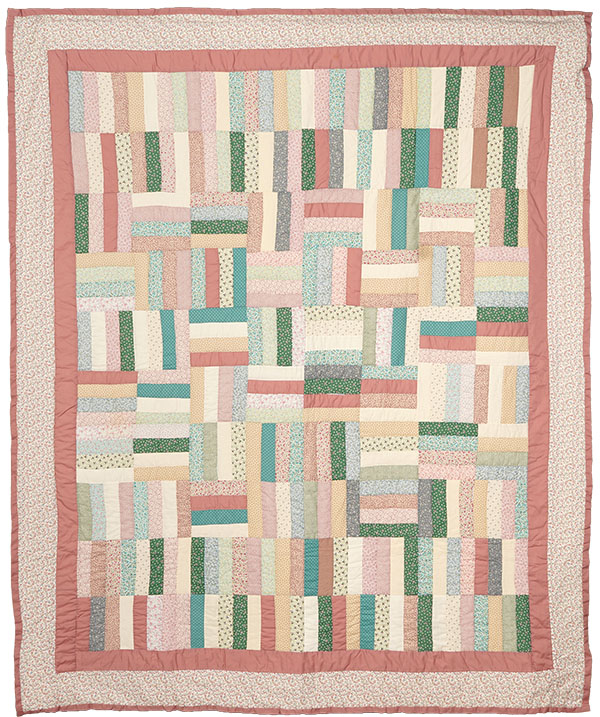 Loretta Pettway Bennett
CRAZY QUILT, circa 1980s
Quilted fabric
86 x 72 inches
$15,000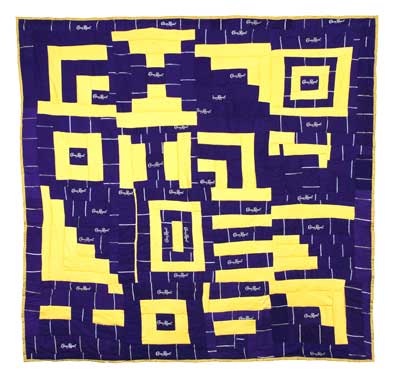 Loretta Pettway Bennett
CROWN ROYAL, 2017
Quilted fabric
70 x 67 inches
$14,000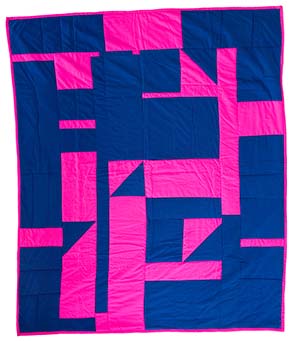 Loretta Pettway Bennett
ANDREA, 2007
Quilted fabric
82 x 73 inches
$14,000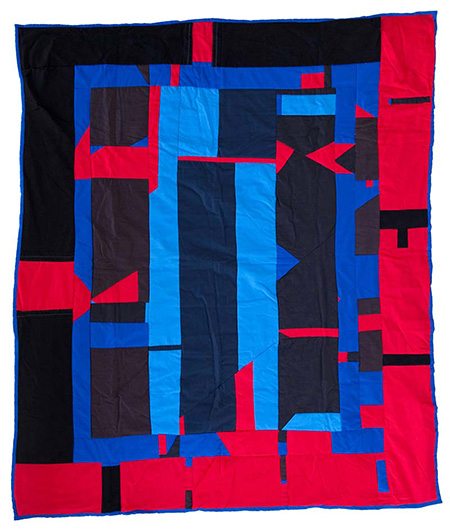 Loretta Pettway Bennett
AQUARIUM, 2008
Quilted fabric
79 x 68 inches
$14,000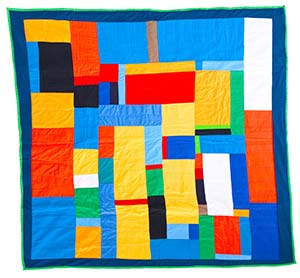 Loretta Pettway Bennett
B.J., 2007
Quilted fabric
68 x 66 inches
$12,500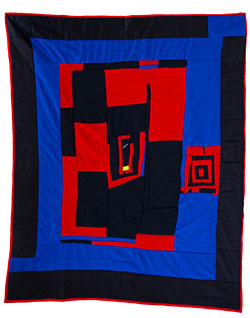 Loretta Pettway Bennett
HOUSE TOP OUT, 2009
Quilted fabric
79 x 72 inches
$14,000

Loretta Pettway Bennett
UNTITLED, 2006
Quilted fabric
82 x 68 inches
$14,000

Loretta Pettway Bennett
UNFINISHED HOUSE, 2008
Quilted fabric
74 x 64 inches
$14,000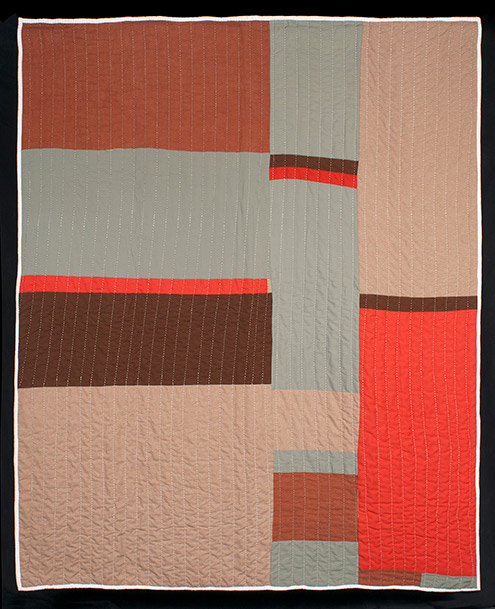 Loretta Pettway Bennett
BUD, 2005
Quilted fabric
90 x 72 inches
$15,000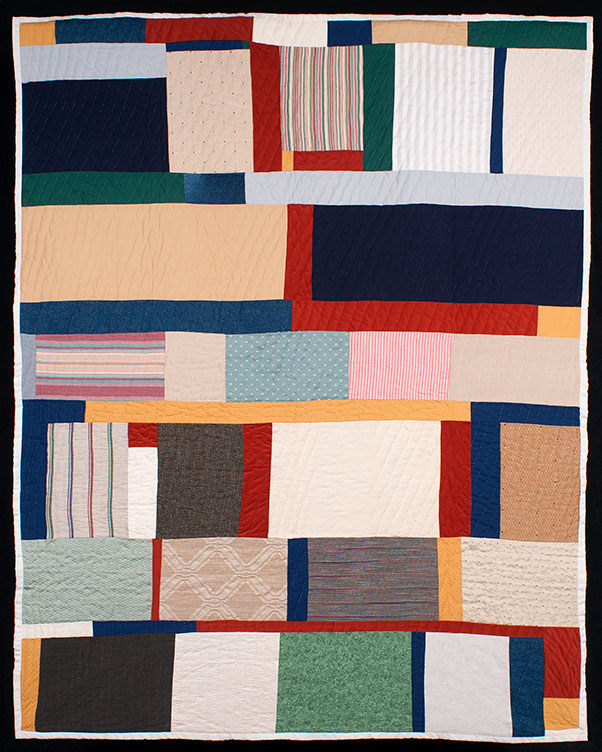 Loretta Pettway Bennett
TANK, 2004
Quilted fabric
75 x 60 inches
$13,000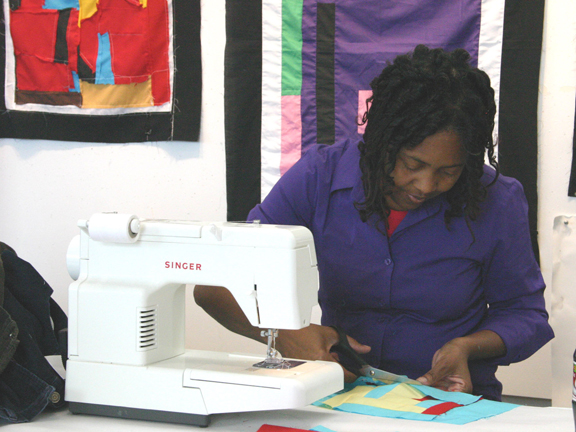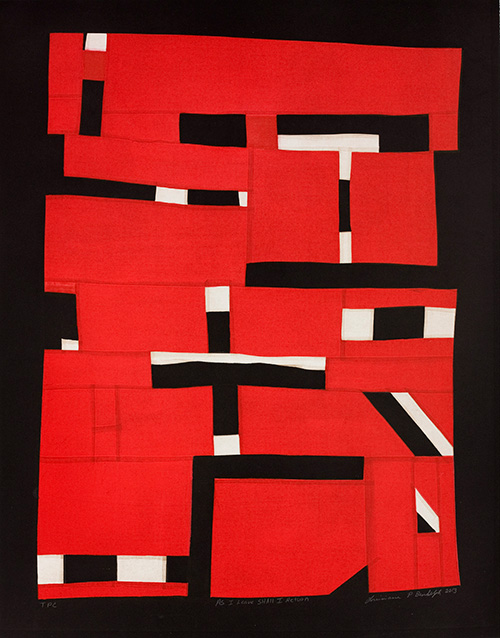 LOUISIANA BENDOLPH
AS I LEAVE SHALL I RETURN, 2014
Color aquatint and softground
34 x 25.5 inches
Edition of 50
$3,500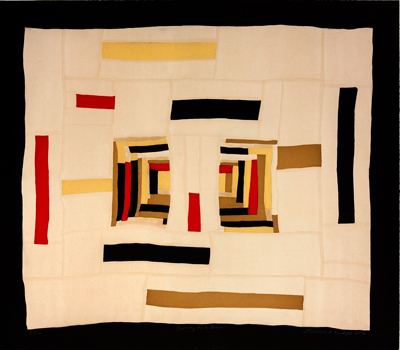 LOUISIANA BENDOLPH
DOORWAY TO A DREAM, 2014
Color aquatint, softground and spitbite
28.5 x 32.5 inches
Edition of 50
$3,500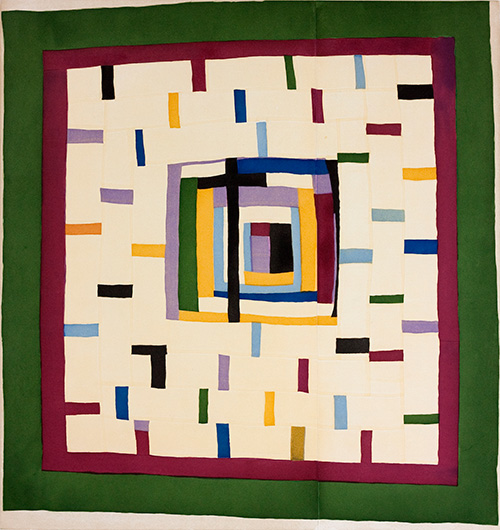 LOUISIANA BENDOLPH
GOING HOME, 2005
Image size: 32" x 30"; Paper size: 41.5" x 38"
Color aquatint, spitbite aquatint and softground etching
Edition of 50
$5,000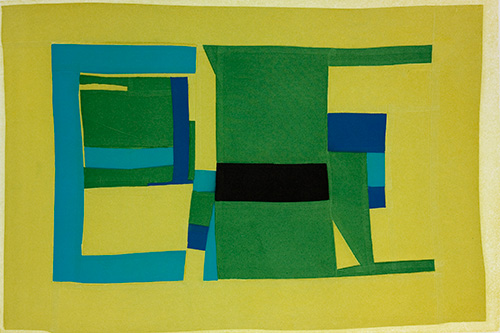 LOUISIANA BENDOLPH
HISTORY, 2007
Softground spitbite aquatint etching
27.75 x 34.5 inches
Edition of 50
$3,000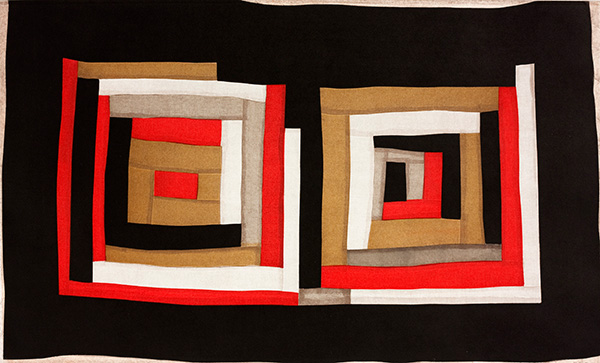 LOUISIANA BENDOLPH
HOUSETOP BLOCK AT MY MOTHERS KNEES, 2014
Color Aquatint, softground and spitbite
23 x 32 inches
Edition of 50
POR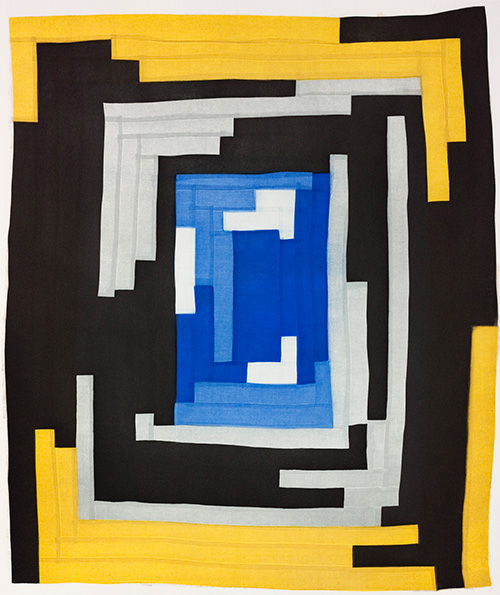 LOUISIANA BENDOLPH
LOOK UNDERNEATH, 2014
Color aquatint and softground
37 x 32 inches
Edition of 50
$3,500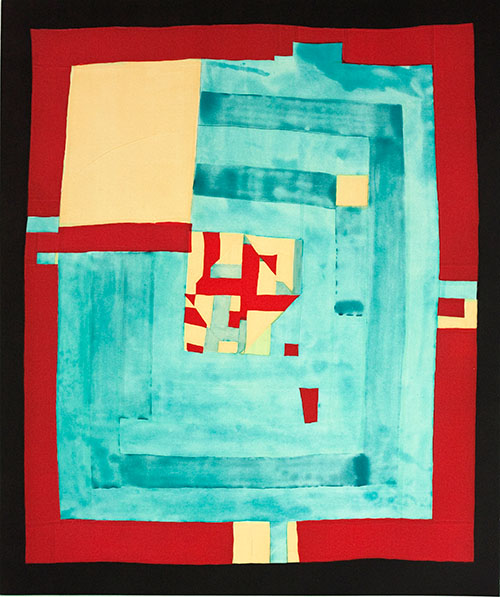 LOUISIANA BENDOLPH
MAYDAY, 2005
Image size: 32.5" x 27.5"; Paper size: 42" x 35.5"
Color aquatint, spitbite aquatint and softground etching
Edition of 50
$5,700 framed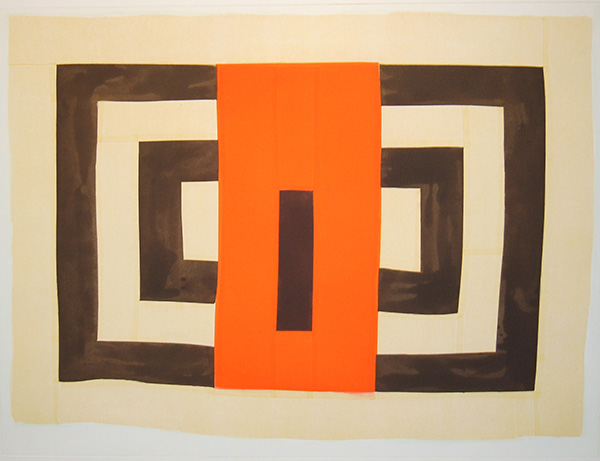 LOUISIANA BENDOLPH
NEW GENERATION, 2007
Softground spitbite aquatint etching
31 x 36 inches
Edition of 50
$3,000





LOUISIANA BENDOLPH
SHARED LEGACY, 2007
Softground spitbite aquatint etching
30 x 34.5 inches
Edition of 50
$3,600 framed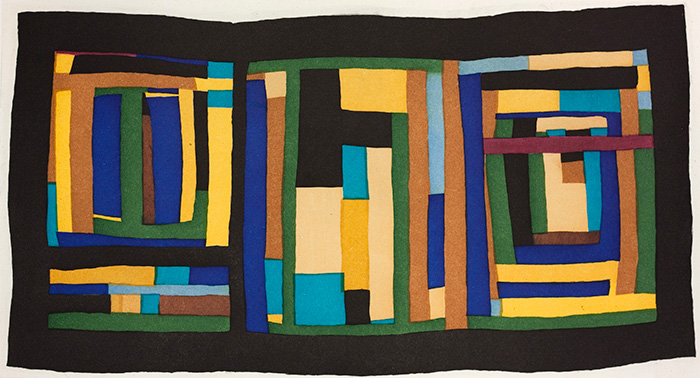 LOUISIANA BENDOLPH
THREE SQUARES, 2005
Image size:12" x 22"; Paper size: 21" x 30"
Color aquatint, spitbite aquatint and softground etching
Edition of 50
$5,000



Price subject to change as edition sells out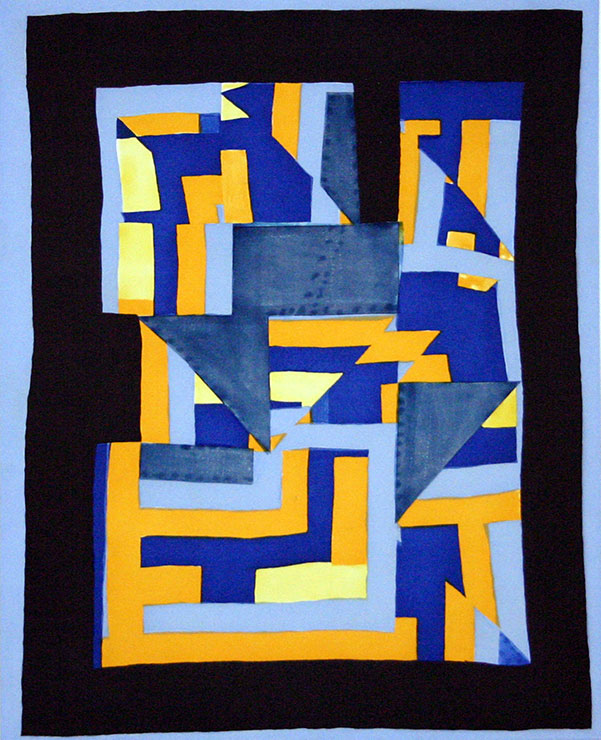 LOUISIANA BENDOLPH
TRIANGLES (AFTER ANNIE E. PETTWAY), 2005
Color aquatint etching
29.5 x 24.5 inches
Edition of 50
$3,000



July 20 -August 25, 2017
2017 exhibition
NEA 2015 National Heritage Award Fellowship Artists: Mary Lee Bendolph, Loretta Pettway, and Lucy Mingo
Go to exhibition

Michael Kimmelman of the New York Times:
"..Some of the most miraculous works of modern art America has produced. Imagine Matisse and Klee (if you think I'm wildly exaggerating, see the show) arising not from rarefied Europe, but from the caramel soil of the rural South in the form of women, descendants of slaves when Gee's Bend was a plantation. These women, closely bound by family and custom (many Benders bear the slaveowner's name, Pettway), spent their precious spare time -- while not rearing children, chopping wood, hauling water and plowing fields -- splicing scraps of old cloth to make robust objects of amazingly refined, eccentric abstract designs. The best of these designs, unusually minimalist and spare, are so eye-poppingly gorgeous that it's hard to know how to begin to account for them. But then, good art can never be fully accounted for, just described."

Greg Kucera Gallery is pleased to announce its second exhibition of quilts and related prints by women from Gee's Bend, Alabama. The African American quilters coming from rural hamlets such as Gee's Bend rely on recognizable traditions of patterning but create their own unique riffs as well.

These African-American quilts relate to the ongoing tradition of American patchwork quilts in ways similar to how American jazz and rural music forms relate to European classical music. The notes are the same but the rules are altered or loosened. A comparison to music is apt because the quilt makers often refer to church music as a major source of their inspiration, "quilting and singing, singing and quilting."

Gee's Bend is a community of about 700, among whom are the descendants of 3 or 4 generations of female quilt makers. Because of the remoteness of its location, Gee's Bend was slow to become known to outside cultural institutions. Albert Rothstein photographed the people of Gee's Bend for the Farm Security Administration in the 1930s. In 1941, The Library of Congress sent Robert Sonkin, speech professor at City College of NY, to record the spirituals and sermons of the area.

In 1966, the Freedom Quilting Bee was formed in nearby Rehoboth to allow the women a chance to collectively produce and sell their quilts. A brief contract with Bloomingdale's allowed for a foundation of commercial success but expectations of "consistency" in their products led to disillusionment among the quilters. A 1972 contract with Sears, for corduroy pillow covers, lasted 20 years and provided for long-term improvement in their lives but not in the development of their art, save for introducing corduroy to their quilting. The corduroy quilts are singularly impressive among the host of generally found materials used by these artists.

The recognition of the women of Gee's Bend as artists came though contact with travelers to the area and contacts in New York. In 1967, Lee Krasner visited Gee's Bend with her dealer Donald McKinney of Marlborough Gallery. Both bought quilts and slowly, by word of mouth, the reputation of the women of Gee's Bend as quilt making artists grew. In 1999, William Arnett, creator of Tinwood Alliance, brought the quilts to the attention of noted writer and curator Jane Livingston. Her essay, "Reflections on the Art of Gee's Bend" is the centerpiece for the 2002 exhibition catalog produced by the Houston Museum of Fine Arts, for the exhibition which has traveled to the Whitney Museum of American Art; Museum of Fine Arts, Boston; Los Angeles County Museum of Art; Milwaukee Art Museum; and others.


Peter Plagens writes in Newsweek:
"The quilts in the show are no less than the equals-in unconventional color, bold and surprising composition, and subtle visual invention-of just about any abstract painting made by any trained artist living in one of the world's great cities."