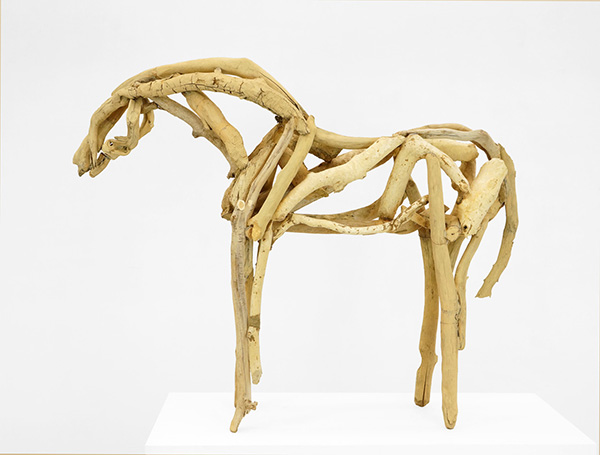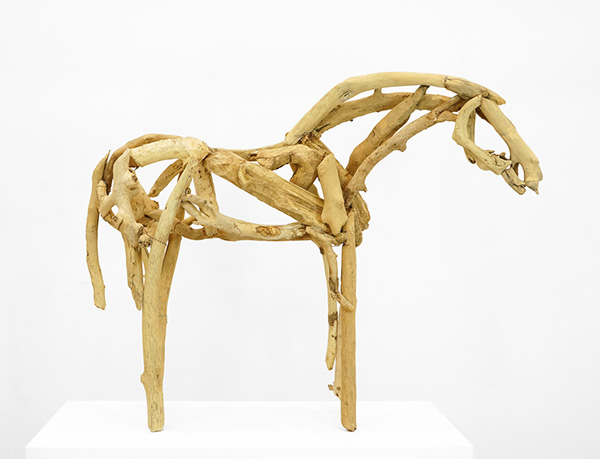 CHEW, 2022
Unique cast bronze
38.5 x 48 x 13 inches
Price on request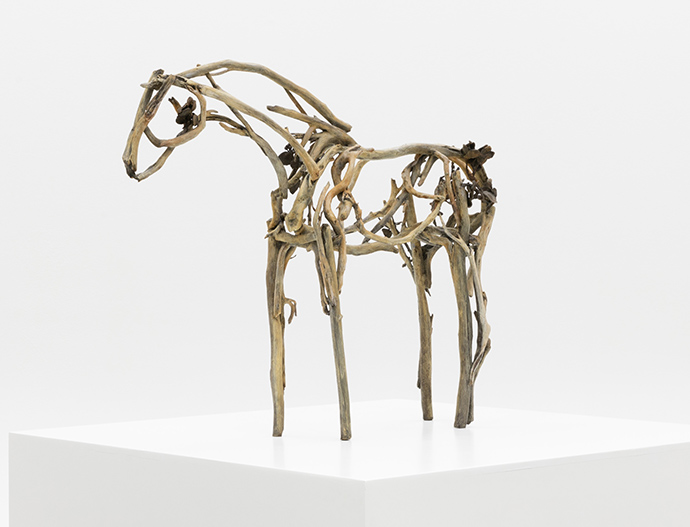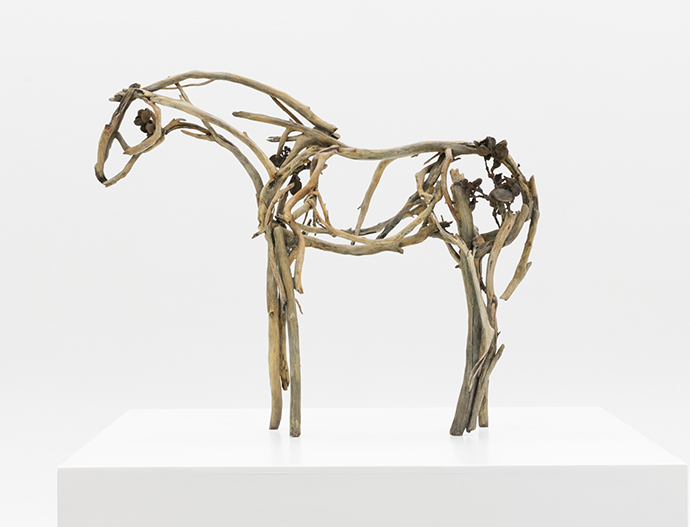 ŌHIA ĀPANE, 2021
Unique cast bronze
26 x 32 x 9 inches
Price on request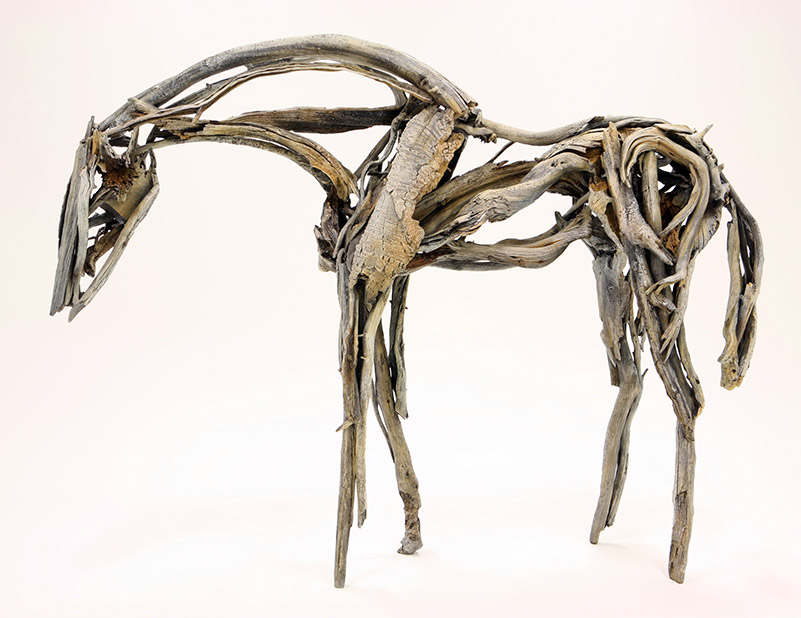 HOPE, 2006
Unique cast bronze
91 x 120 x 35 inches
Price on request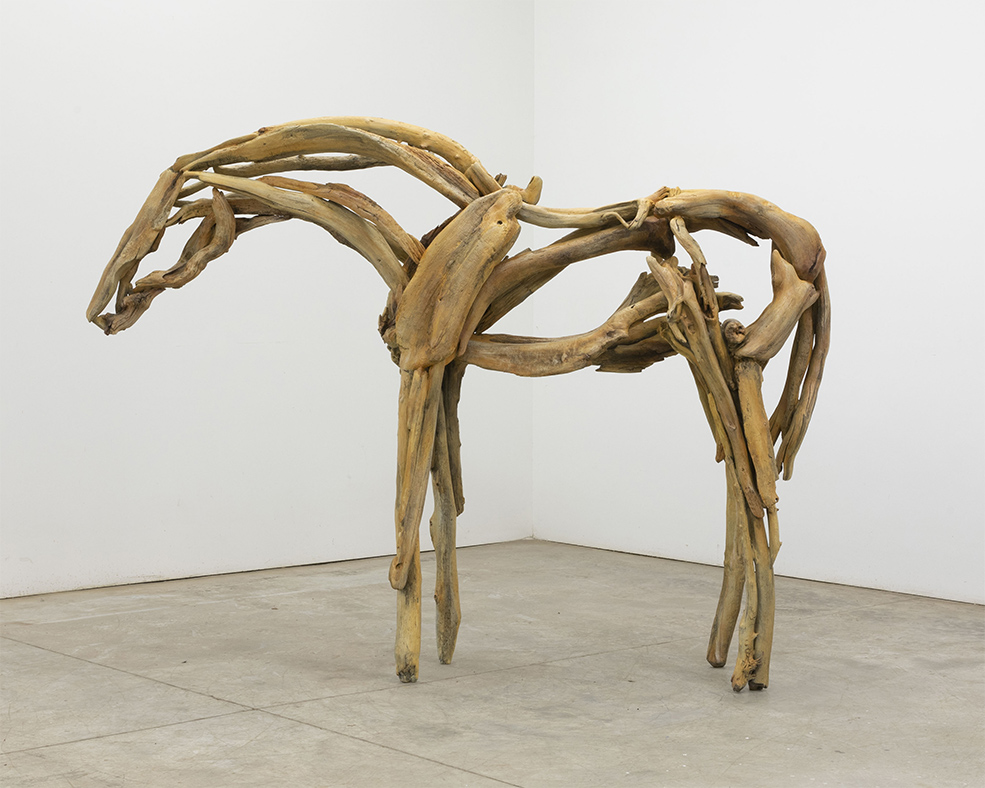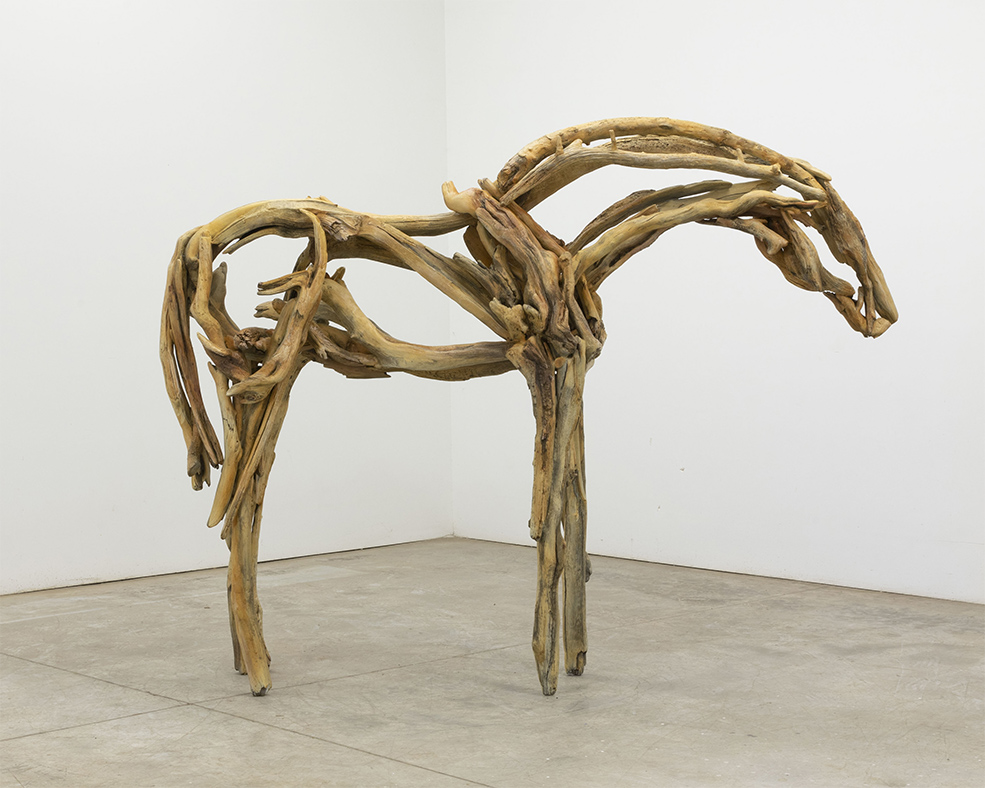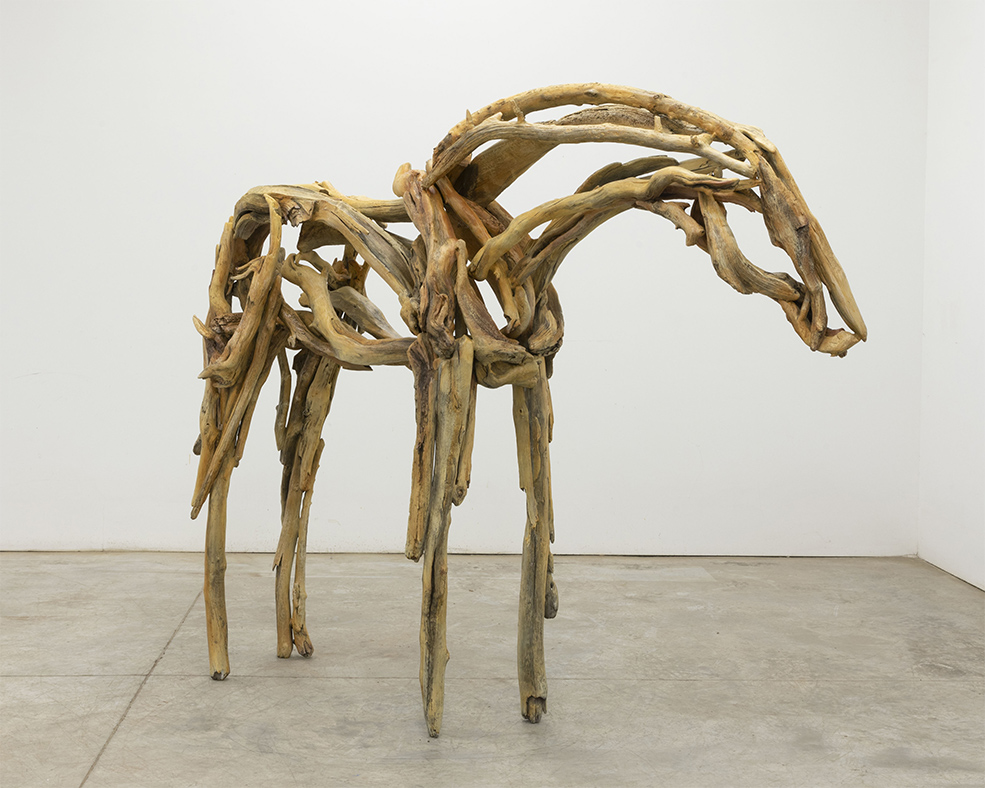 MARK, 2020
Unique cast bronze
87 x 115 x 26 inches
SOLD
MARK
This largest work in our show is titled after Mark Anderson, who started and directed the Walla Walla Foundry for many years. When Butterfield made her first bronze sculpture from wood pieces, at the invitation of the Walker Sculpture Garden in Minneapolis, she worked with Mark and the then nascent Walla Walla Foundry. She enjoyed a long friendship and fruitful professional relationship with Mark until his untimely death earlier this year.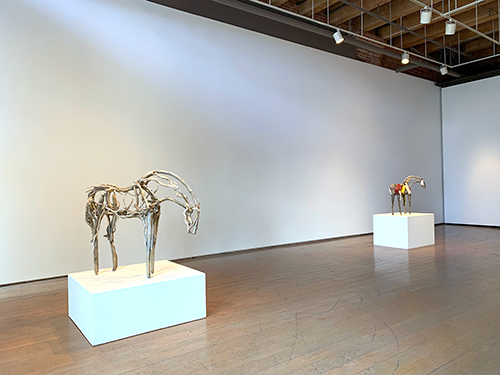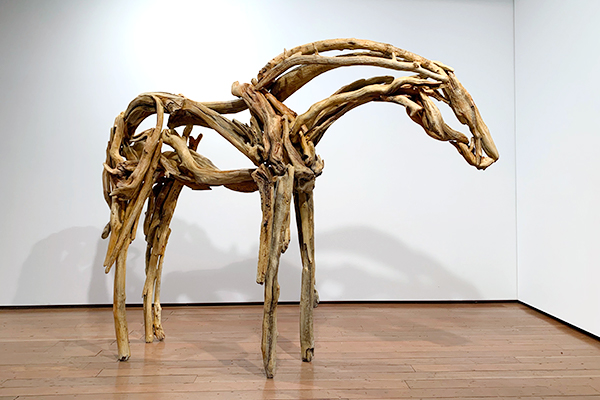 Installation views of Deborah Butterfield's Sculpture 2020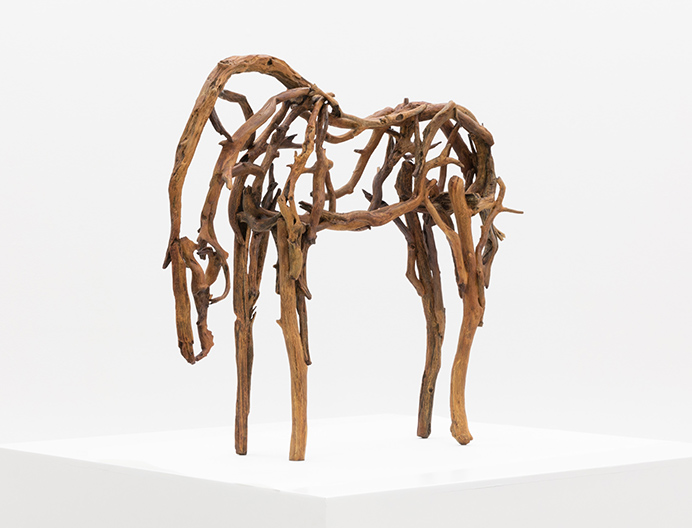 PŪNONI, 2021
Unique cast bronze
27 x 32 x 10 inches
SOLD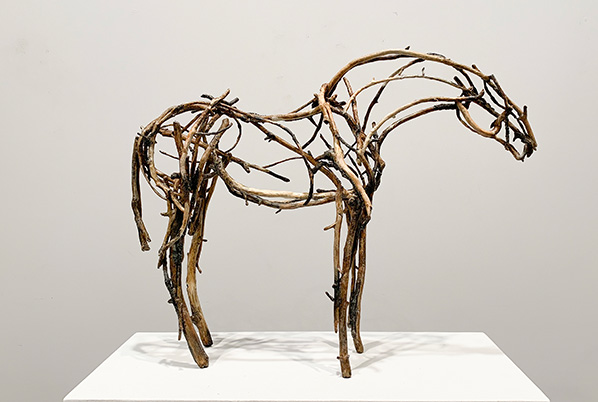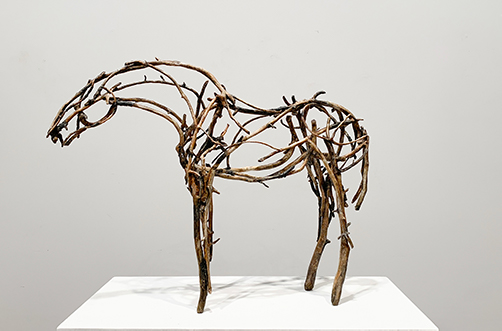 LACEY, 2019
Unique cast bronze
18.5 x 23.5 x 6.5 inches
SOLD


LACEY
This smallest work in our show is titled Lacey after the town Lacey, Washington is the smallest Butterfield sculpture we have ever had to offer.  This cast bronze sculpture is handsomely made with gently curved branches that form graceful lines from the head throughout the body. It has the feeling of the artist drawing a sketch in space.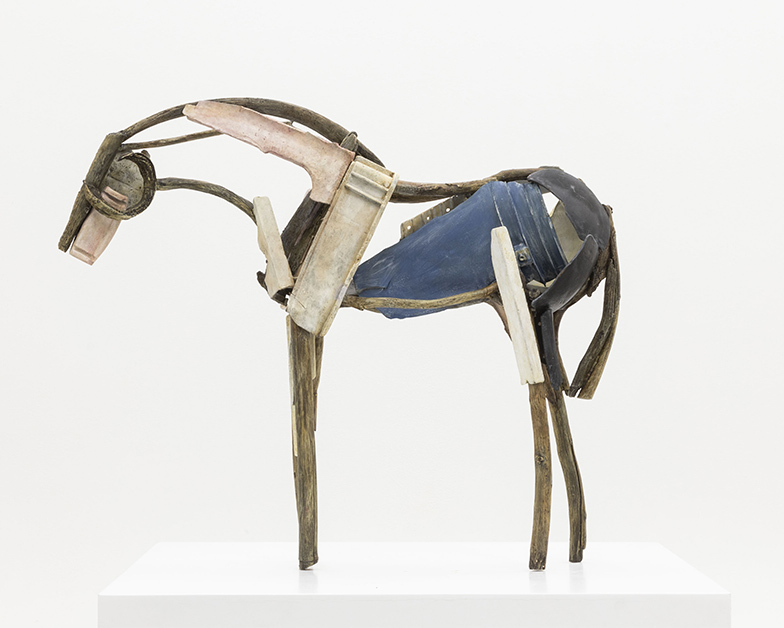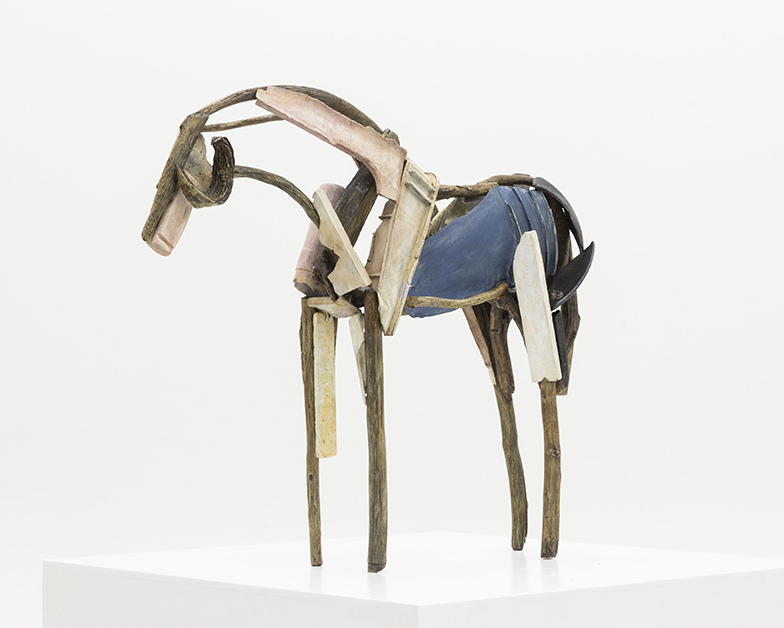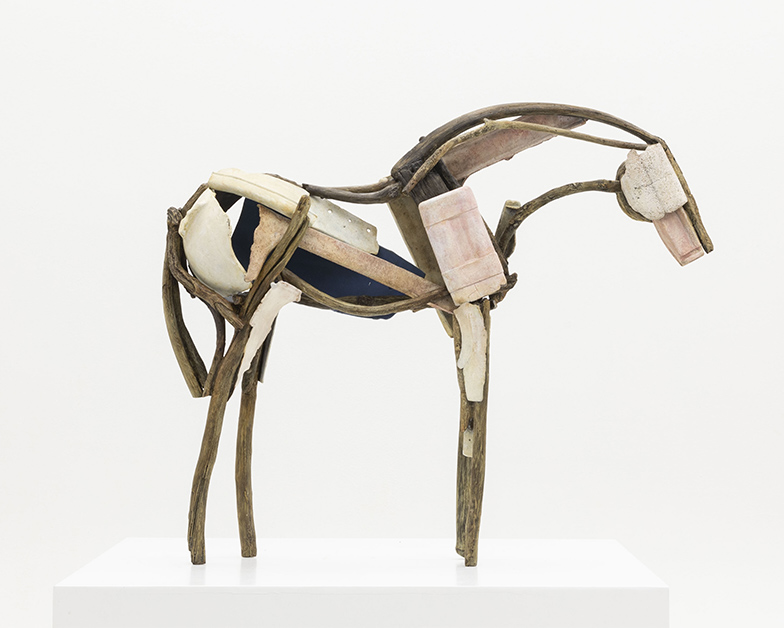 PINK AND BLUE, 2019
Unique cast bronze
32 x 39 x 10 inches
SOLD
PINK AND BLUE
The found materials in this piece range from a piece of a broken 5-gallon blue bucket to a plastic float fishing float to pieces of lumber. The sun baked, slightly faded colors of pink, white and blue have been thoughtfully painted by the artist onto the cast bronze elements.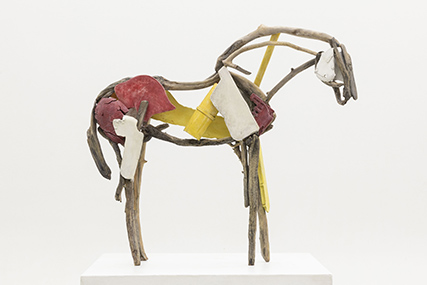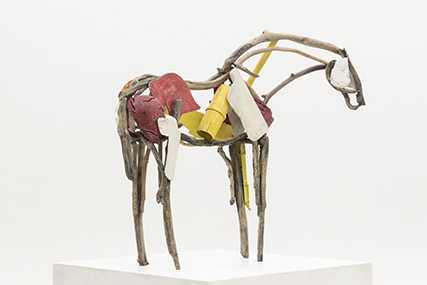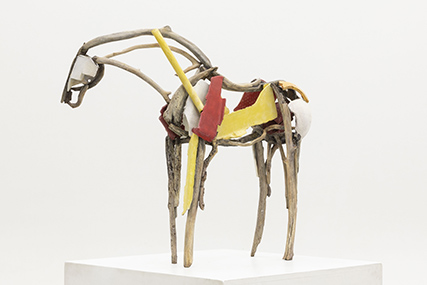 FOX TROT, 2019-20
Unique cast bronze
36 x 31.75 x 14 inches
SOLD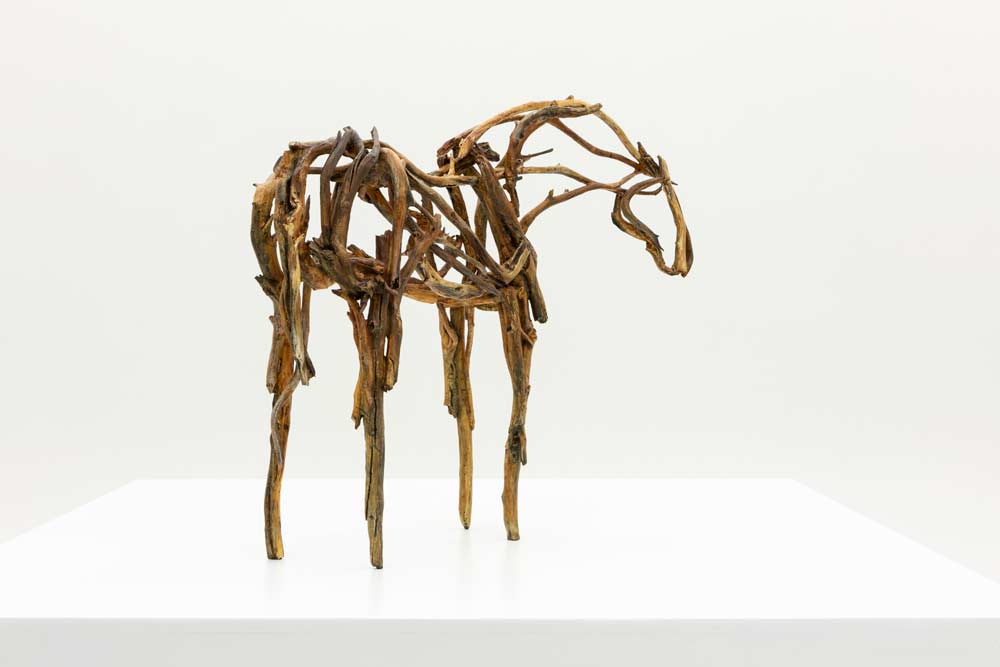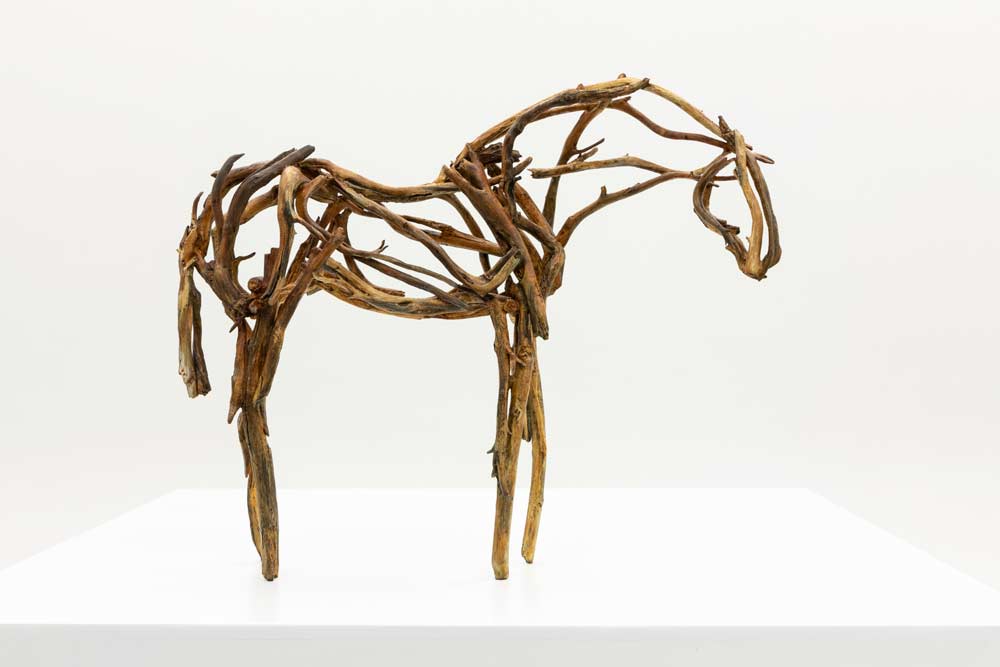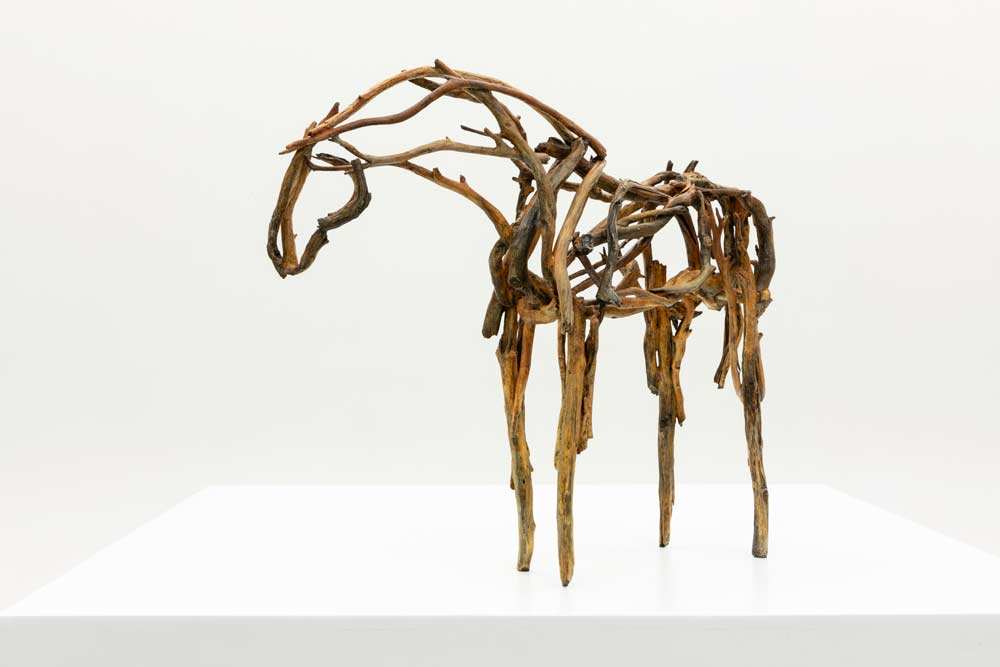 MAKU'E, 2019
Unique cast bronze
19.5 x 22.75 x 7.75 inches
SOLD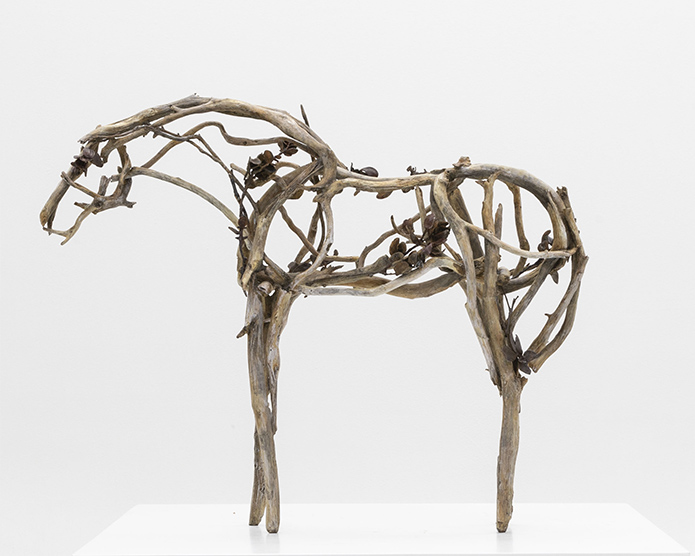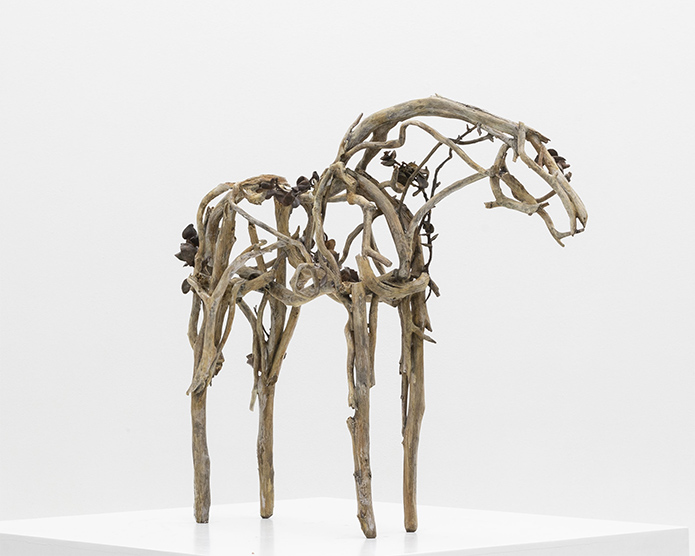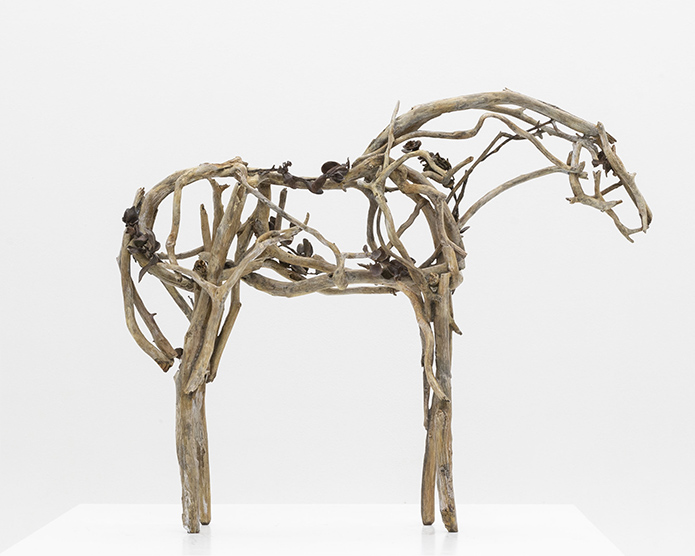 MAKALAU, 2020
Unique cast bronze
31 x 38 x 9.5 inches
SOLD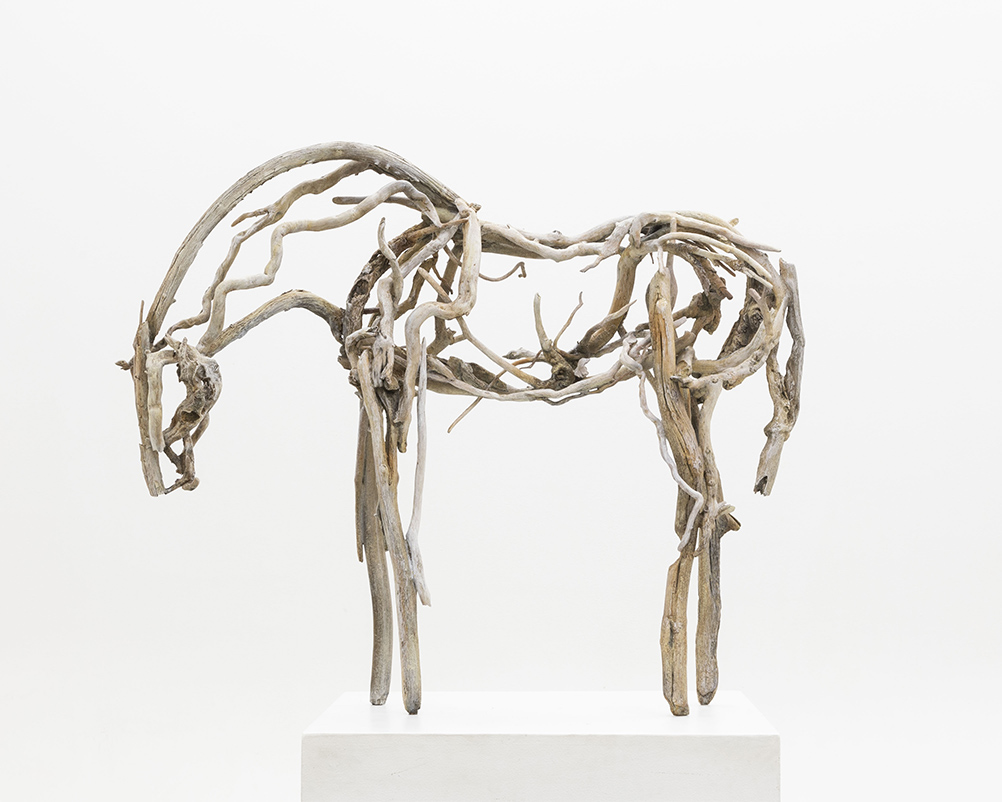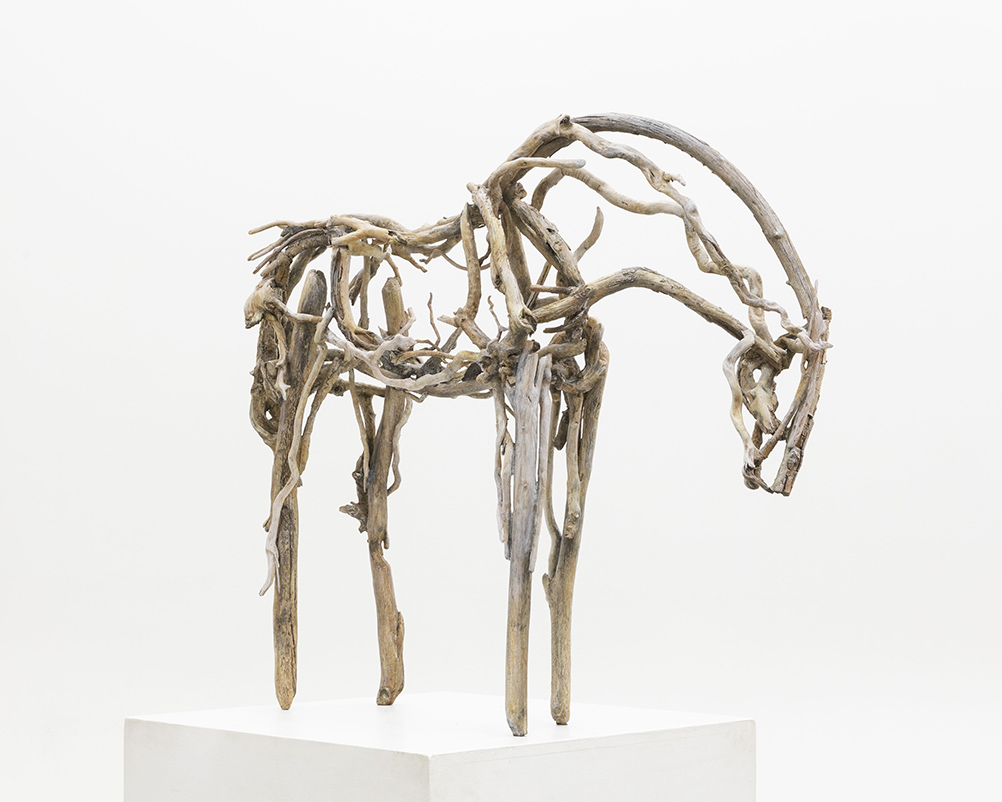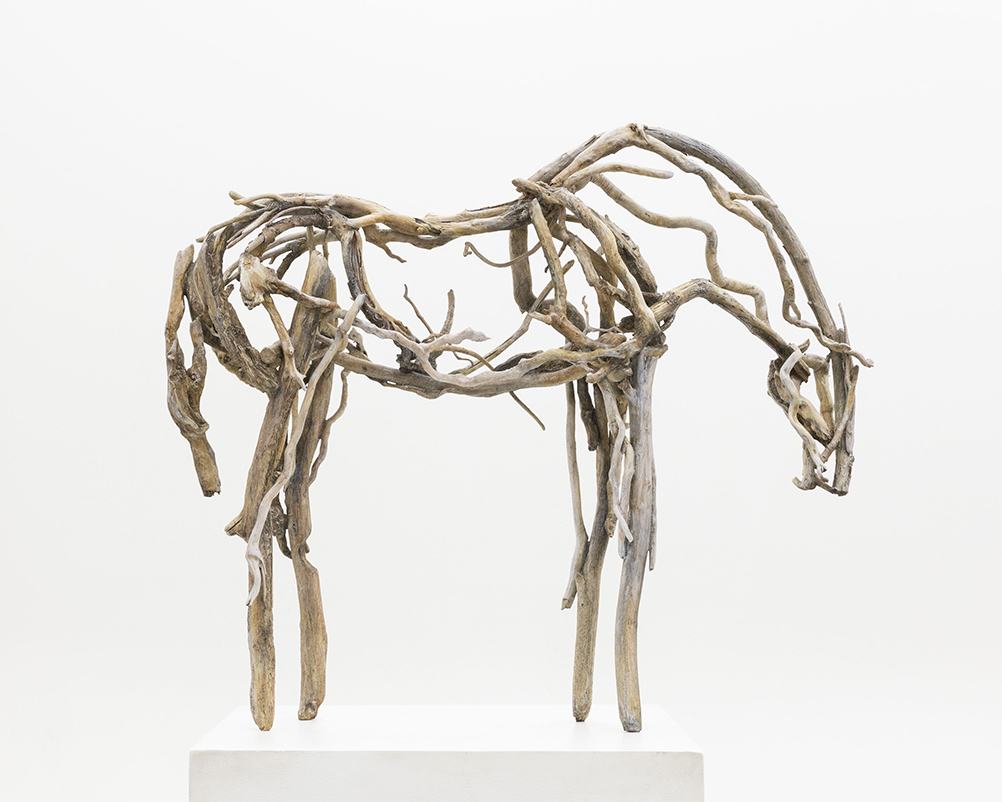 KIKI'O, 2020
Unique cast bronze
40 x 48 x 15 inches
SOLD
KIKI'O translates as "to settle" which completes the reading of this work as a completely content horse with a lovely arching and turning gesture in the neck.  The materials are both delicate and sinuous.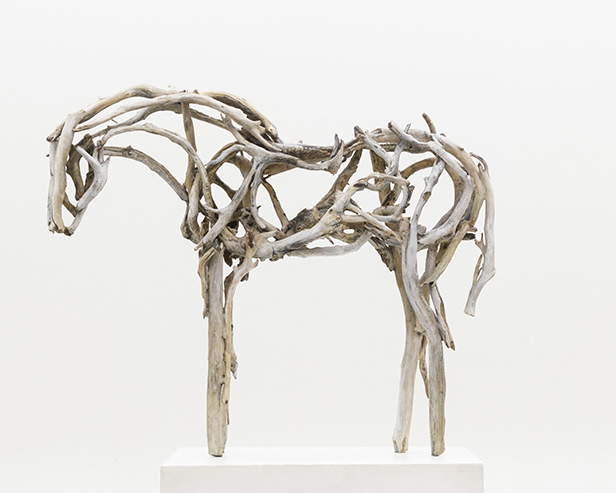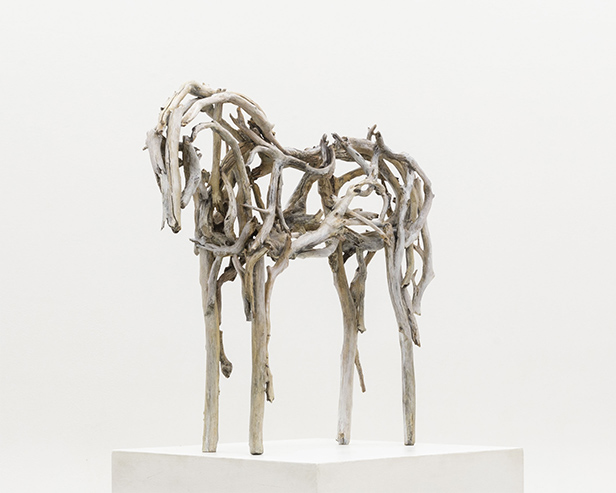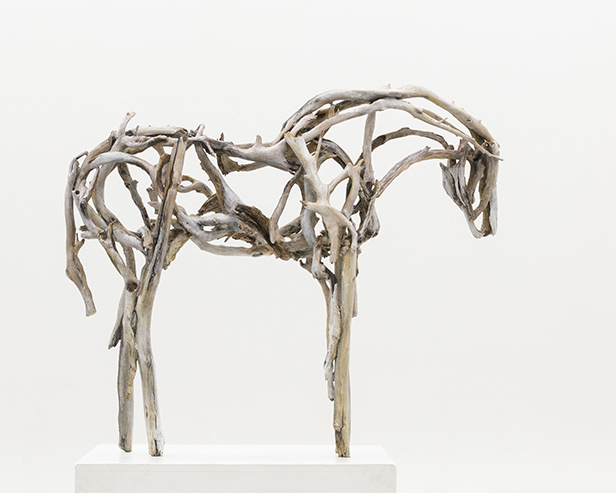 LINO, 2020
Unique cast bronze
36.5 x 46 x 15 inches
SOLD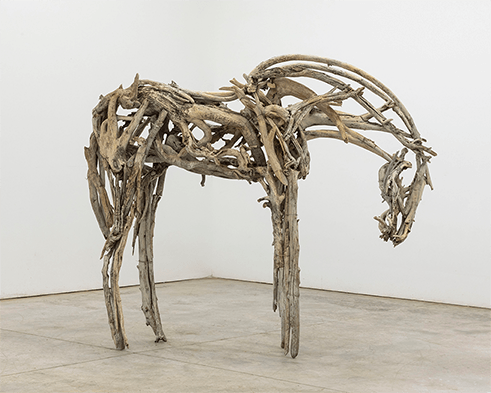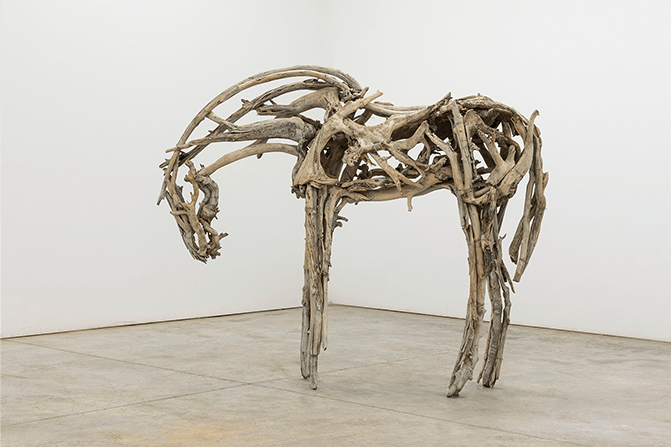 MOON CREEK, 2020
Unique cast bronze
98.5 x 81.5 x 30.75 inches
SOLD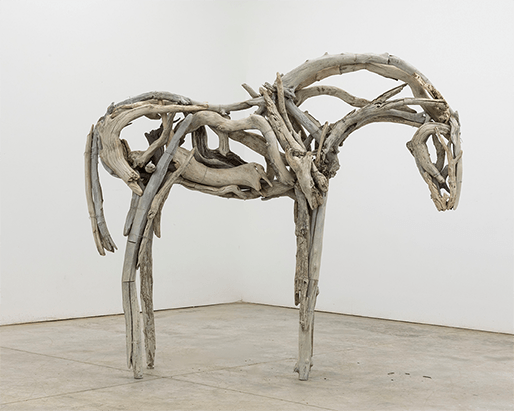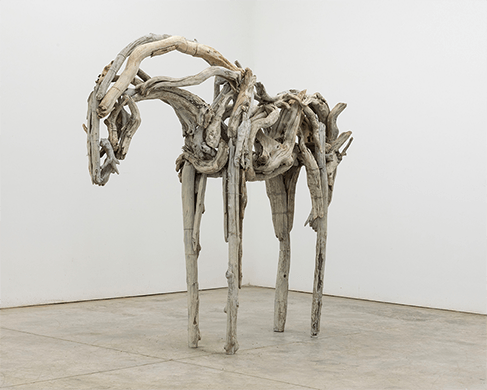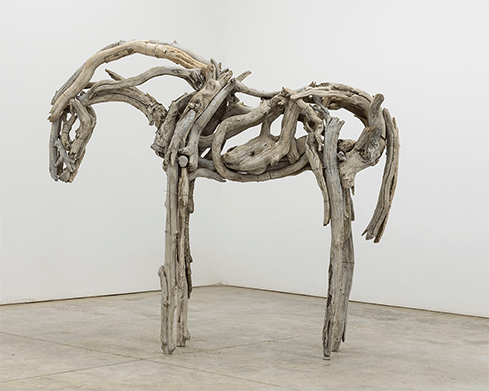 SILVERGATE, 2020
Unique cast bronze
89 x 102.25 x 27.5 inches
SOLD