Cadence
April 3 - May 17, 2014

MASS MoCA
Darren Waterston: Uncertain Beauty (installation Filthy Lucre)
March 8 - February 1, 2015

Waterston's major exhibition, entitled "Uncertain Beauty," is on view at MASS MoCA in North Adams, MA., through January 2015. Filthy Lucre, an installation within that larger survey, re-imagines James McNeil Whistler's 1876 masterpiece "Harmony in Blue and Gold: The Peacock Room."

"It is in a state of decadent demolition—a space collapsing in on itself, heavy with its own excess and tumultuous history. I imagined it as an unsettling cacophony with every interior surface and object within sumptuously painted." —Darren Waterston
"Filthy Lucre" will travel to the Freer Museum in Washington, DC, where it will be exhibited alongside Whistler's Peacock Room now in the collection of the Smithsonian Institution.
Available Oil Paintings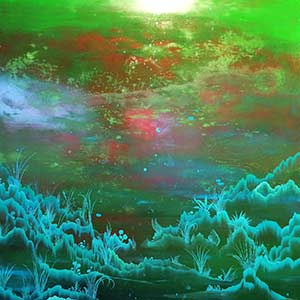 NIGHT GARDEN (FULL SKY), 2014
Oil on wood panel
30 x 30 inches
SOLD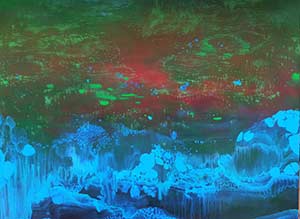 NIGHT GARDEN (RED MOON), 2014
Oil on wood panel
18 x 24 inches
$9,500

Available Watercolors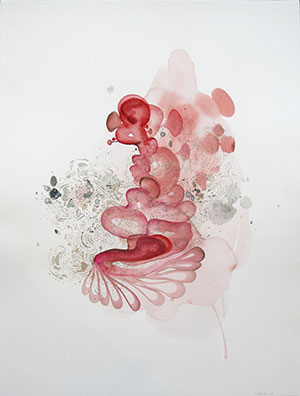 CADENCE, 2014
Watercolor on rag paper
30 x 22 inches
$6,000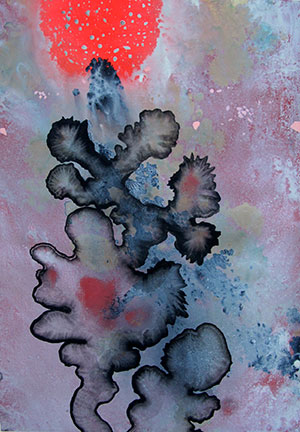 LILT NO. 3, 2013
Watercolor on rag paper
16 x 11.5 inches
$4,400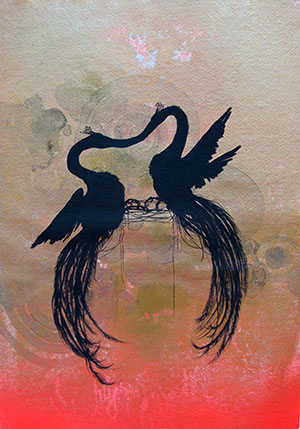 LILT NO. 4, 2014
Watercolor on 19th century gold gilded
16 x 11.5 inches
SOLD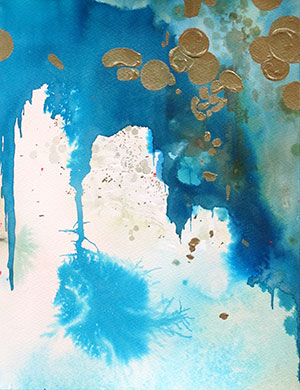 STUDY FOR FILTHY LUCRE (STALACTITES), 2014
Watercolor on rag paper
11 x 8.5 inches
$2,750