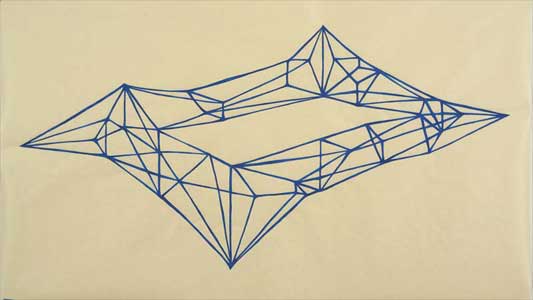 VICTORIA HAVEN
HIGHER... HIGHER
April 2 - May 16
Opening reception: April 2, 6:00 - 8:00 pm
Artist talk on Saturday, April 4, at noon




Greg Kucera Gallery is pleased to announce our first one-person exhibition of Northwest artist, Victoria Haven.
Haven's recent work includes drawings on paper and material explorations ranging from the seemingly fragile (ink and collage on delicate Gampi paper) to the solid (cut metal structures plated or powder-coated). These multiple avenues of investigation are united by Haven's focused exploitation of the chosen material.

The act of drawing has been Haven's primary mode of making work, employing a variety of materials including rubber-bands and nails, a wide assortment of tape and mylar, cut paper, plastic and metal in the process.
The artist's past work has referred obliquely to built space, and it has also drawn upon familiar elements of the Northwest landscape. In addition to their suggestion of actual and imagined places, these works explore an interior geography. Using abstraction, shifting perspectives, and intuitive processes, Haven explores phenomena of fleeting sensations, multiple viewpoints, and severed space. Whether referencing the real or the imagined (or collapsing the distinction between them), Haven's work operates in the realm of psychological as well as formal space.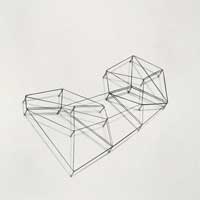 For this exhibition, Haven introduces the photographic print as a new investigative process. The title, HIGHER... HIGHER, references the visual appearance of levitation and defiance of gravity in the work. All the work in this exhibition, whether photographs, works on paper or wall installations, are devoid of obvious horizon lines. The figure's delicate lines appear to float off the paper and drift away from the wall.

Victoria Haven received her BFA from the University of Washington and her MFA from Goldsmiths College/University of London. She was the 2004 recipient of The Stranger "Genius Award" as well as the Betty Bowen Award from the Seattle Art Museum. She also received Pollock-Krasner Award in 1996 and 2000. The artist lives and works in Seattle.


See more Victoria Haven's artwork


---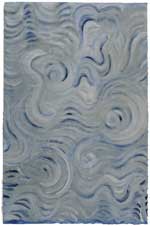 SUSAN SKILLING
Paintings
April 2 - May 16
Opening reception: April 2, 6:00 - 8:00 pm
Artist talk on Saturday, April 4, at noon


Greg Kucera Gallery is pleased to announce our second one-person exhibition by Susan Skilling. Although Skilling has been exhibiting her paintings for over 30 years in Seattle, her career has been as modest as her work and demeanor. Since her first exhibition in 1977 each new body of work has been a slow, quiet revelation of this artist's path toward personal enlightenment. Skilling is the kind of artist who is led by her inner voice and not by the dictates of fashion or the marketplace. Nonetheless, her work has maintained a broad contact with contemporary concerns in painting.

"In painting I find symbols in the natural world, or the internal world, to use as one would use an image in a poem. To evoke a certain feeling, to express an inexpressible mystery." - Susan Skilling

Susan Skilling's paintings are spare and elegant meditations on such widely varied subjects as Tibetan mandalas, plant forms, and slices of rocks, geodes and crystal. An organic sensitivity pervades the formal choices made by the artist. Along with artists like Morris Graves or Anne Appleby, Skilling's choices of imagery, color and content lead her in the pursuit of the sublime. Painting with mineral based gouache paint, some of it handmade by the artist, Skilling creates a dense layering of subtly nuanced color over a rich handmade paper surface. Her palette is somber and modest, with occasional highlights of brilliant, saturated color revealing the artist's intimate engagement with her materials.

Susan Skilling received her MFA from the University of Washington. She lives and works in Seattle.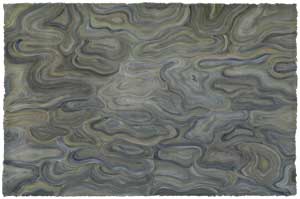 See more Susan Skilling's work





---


Upcoming Exhibitions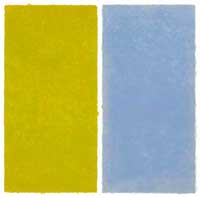 Recent Large Prints
May 21 - June 27
Opening reception:
May 21, 6:00 - 8:00 pm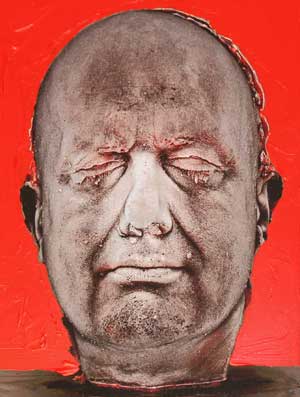 I.D.: Individual Demographics
Artists deal with identity in a myriad of intriguing ways. This show examines identity in terms of the individual (self or self-portrait) versus the group (demographics and ideologies), and addresses complex contemporary issues ranging from anonymity (lack of self) to aspects of fantasy (desired self) or surrogacy (symbolic self.)

Nola Avienne
Tim Hawkinson
Glenn Ligon
Deborah Oropallo
Marc Quinn
Roger Shimomura
Tom of Finland
Kohei Yoshiyuki
and others