THE VISITOR, 2017
Carved fir
80 x 24 x 24 inches
SOLD


DAN WEBB - "The Visitor" from Ikeda/Vanderburg on Vimeo.
Dan Webb's statement for The Visitor
I'm not an artist because of all the contemporary art I saw as a kid — I was inspired by a lot of other things that didn't bother to call themselves art at all. And while I'm not even sure what art is exactly, it seems unlikely that it only exists in certain rooms, in certain buildings, in certain cities. It's everywhere, if you look hard enough.

That means art is free of a permanent address. At best it's just a visitor, showing up in surprising places at surprising times.

What I'm trying to do is just extend an invitation.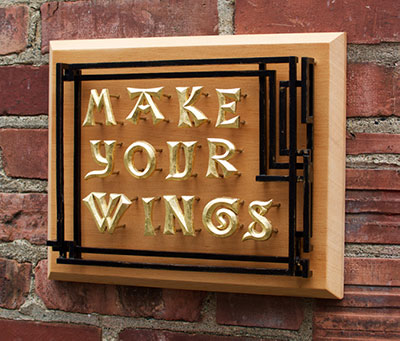 MAKE YOUR WINGS (raised gold lettering), 2017
Carved wood, carved epoxy and gold leaf
11 x 13.75 x 2.5 inches
$3,500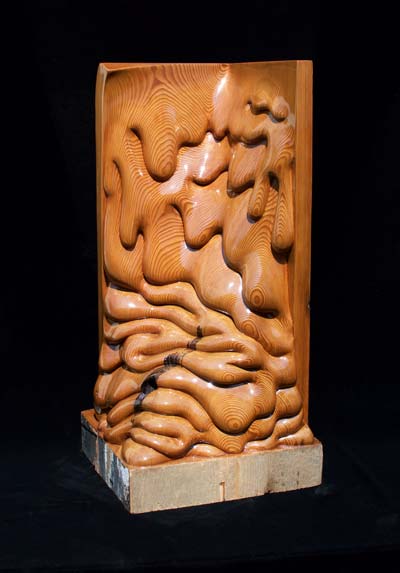 FLOW, 2018
Carved cedar and varnish
23.5 x 10.5 x 11.5 inches
$8,500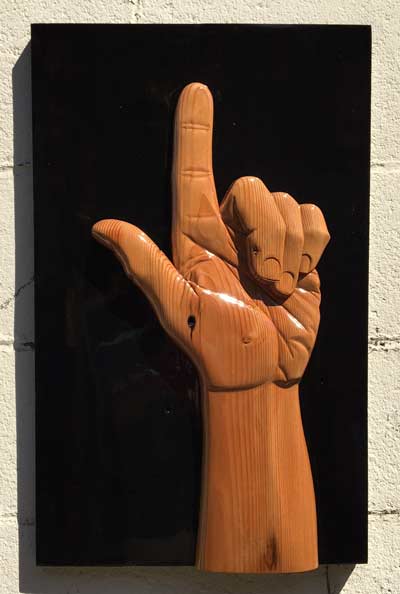 WAY OUT, 2018
Carved wood
15 x 24 x 1.75 inches
SOLD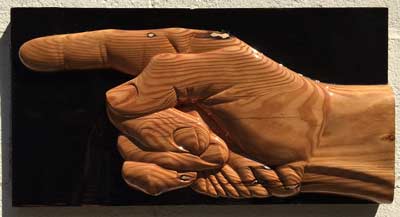 WAY OUT (point), 2018
Carved wood
10.5 x 20 x 1.75 inches
SOLD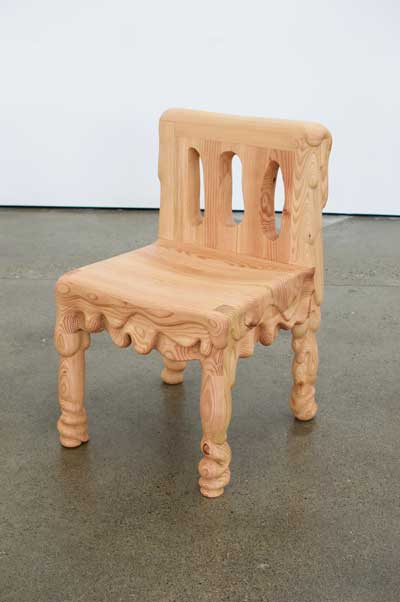 THE MELTED CHAIR, 2017
Carved fir
33 x 22 x 21 inches
$14,000




LIT TABLE, 2017
Assembled wood, plexiglass and LED lights
32 x 96 x 32 inches
$4,500





DECANTER (BENEDICTINE WITH SCROLL TOP), 2017
Blown glass and carved fir
16 x 5 x 5 inches
$1,500

Installation view of four decanters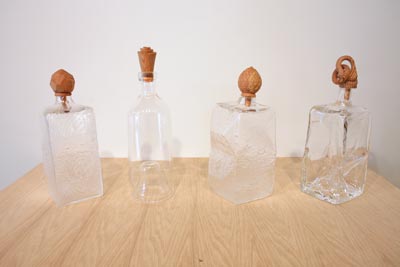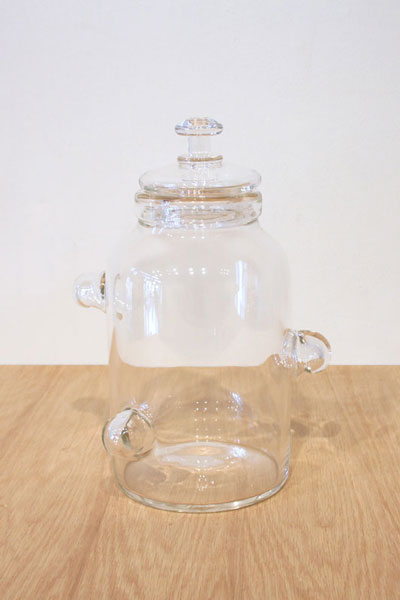 PICKLE JAR (MEDIUM), 2017
Blown glass
13.5 x 9 x 8 inches
$1,200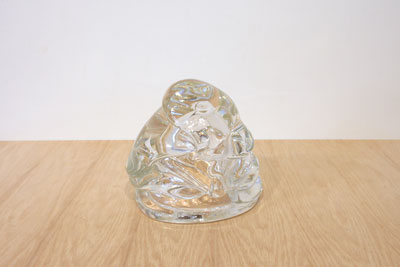 SLUMP LIGHT, 2017
Blown glass
9 x 10 x 9 inches
$1,500





ELEVEN BOWLS, 2017
Blown glass
3.75 x 6.5 x 6.5 inches each
$1,200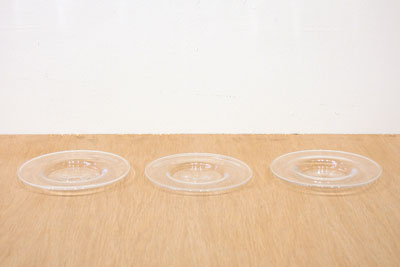 THREE SAUCERS, 2017
Blown glass
.75 x 5.75 x 5.75 inches each
$175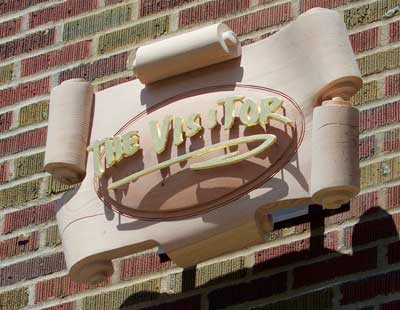 THE VISITOR SIGN, 2017
Carved fir, epoxy, brass and gold leaf
24 x 31 x 12 inches
$7,000




MAKE YOUR WINGS, 2016
Carved fir, carved epoxy, and 23 carat gold leaf
40 x 59 x 16 inches
SOLD


See more: Etched, cast resin work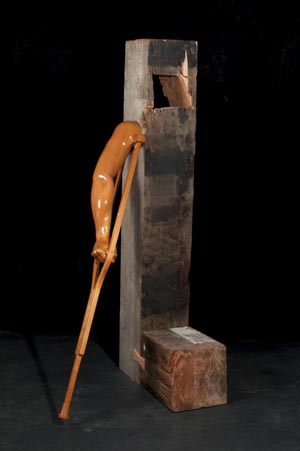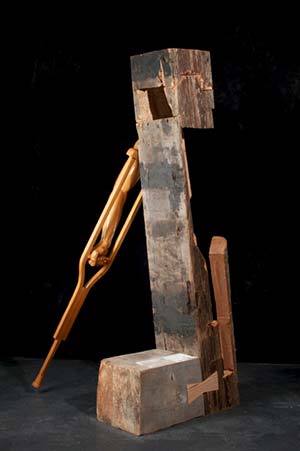 MR. BUTTERFLY, 2014
Carved cedar
70.5 x 34 x 29 inches
$23,000

Detail:
MR. BUTTERFLY, 2014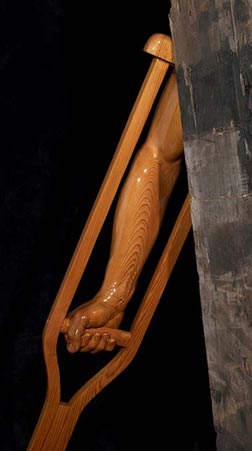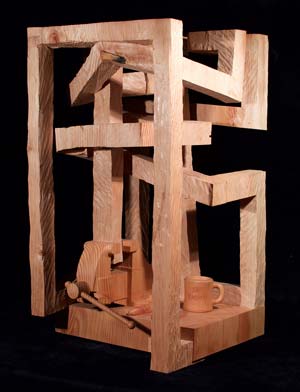 CATHEDRAL (Work Bench), 2015
Carved wood
40 x 24 x 24 inches
$20,000

Detail of: CATHEDRAL (Work Bench), 2015