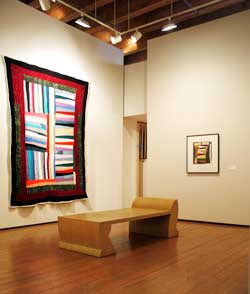 Installation view of Loretta Pettway's 2011 exhibition
Quilts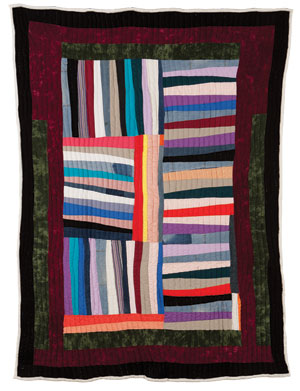 HOG IN DA PEN, 1987
Quilted fabric
108 x 80 inches
SOLD


"I made all my quilts out of old shirts and dress tails and britches legs... Some people would give me old clothes, and some of them my children couldn't wear, and I would tear them up and make quilts. I didn't think I was too good at cutting out. If I could have got with friends to get me on the right track, maybe. But I didn't have friends, so I had to piece up things the way I could see to do.

I used to work all day and when night come I was sick all night. I couldn't sleep and I didn't have no appetite to eat, but I can thank the Lord now and say that he has reached way down and picked me up, made my life better. I have food, money, a roof over my head, my health and strength..."
—Loretta Pettway in "Gee's Bend: The Women and Their Quilts"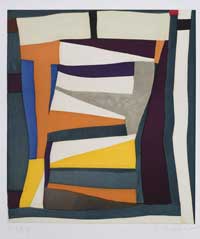 OLD BEAUTY, 2006
Softground spitbite aquatint etching
28 x 24.75 inches
Edition of 50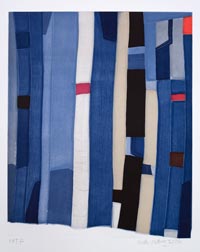 LAZY GAL, 2006
Softground spitbite aquatint and hardground
39.5 x 33 inches
Edition of 50


View prints by Quilters of Gee's Bend