June 3 - July 10, 2021
Alden Mason: Tribute

Also, the exhibition "Alden Mason: Fly Your Own Thing" is currently at Bellevue Arts Museum from May 14 - October 10.
To visit in Bellevue Arts Museum in person, Alden Mason: Fly Your Own Thing, go here to book a timed entry here see museum hours, admission fees and parking information for BAM. The museum is currently open Friday - Sunday but will open further as Covid restrictions are lifted.

A major 225-page monograph Alden Mason: Paintings, will be available at the gallery. The book details the life and work of the artist with essays by Robert Hull, Robert Ayers, and Regina Hackett.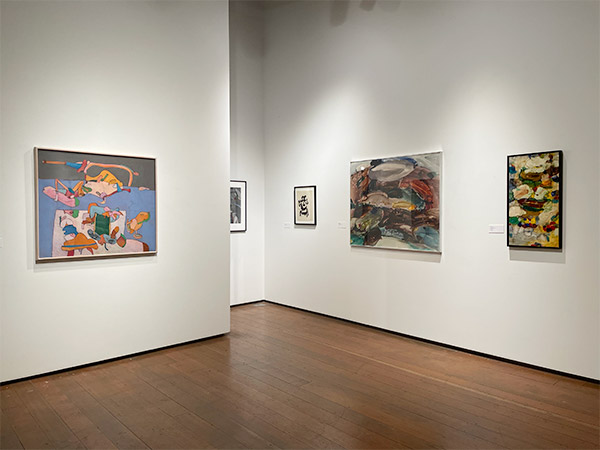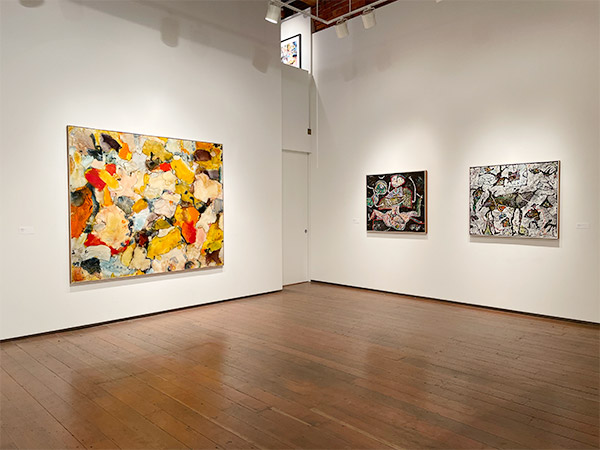 Installation view of Tribute, 2021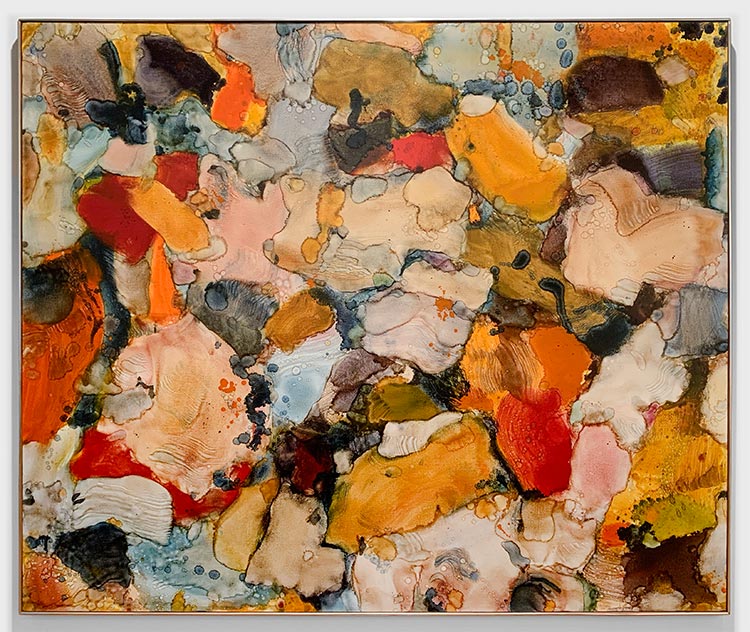 ORANGE BINGO, 1976
Oil on canvas
70 x 82 inches
SOLD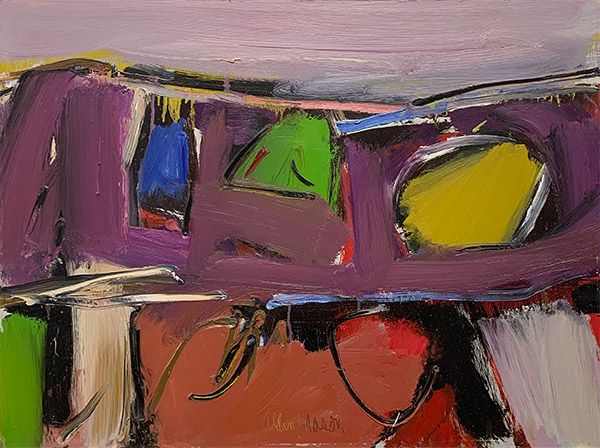 SEPTEMBER PAINTING, 1960 (circa)
Oil on panel
18 x 24 inches
$6,500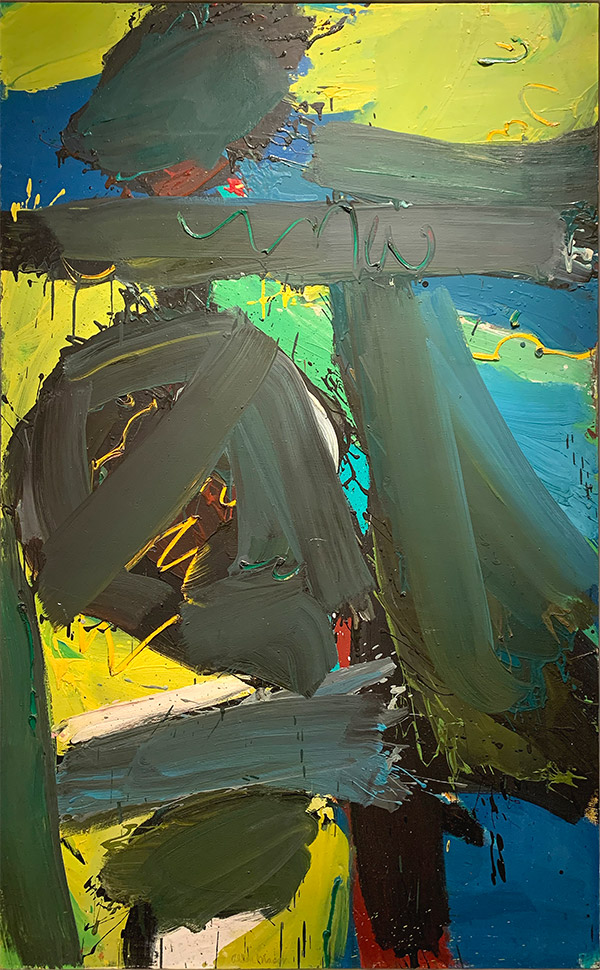 WAITING FOR SPRING, 1960-61
Oil on canvas
70 x 43 inches
$24,000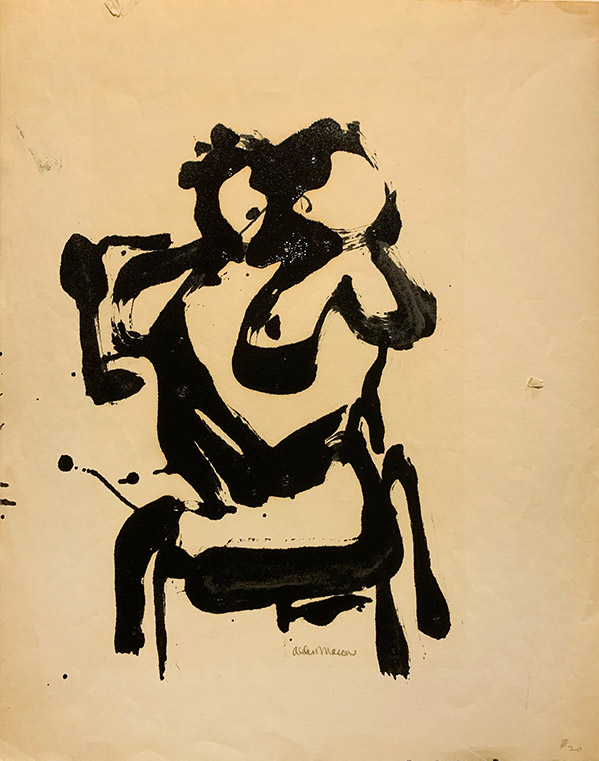 Untitled (Figure), 1950s-60s
Ink on paper
16.25 x 12.75 inches
$1,000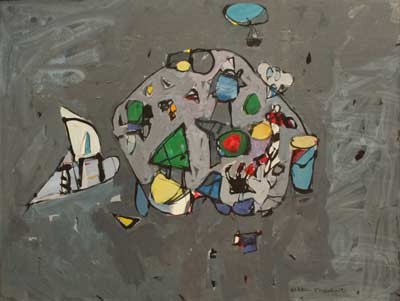 UNTITLED, circa late 1960s
Acrylic and mixed media on board
18 x 24 inches
$5,500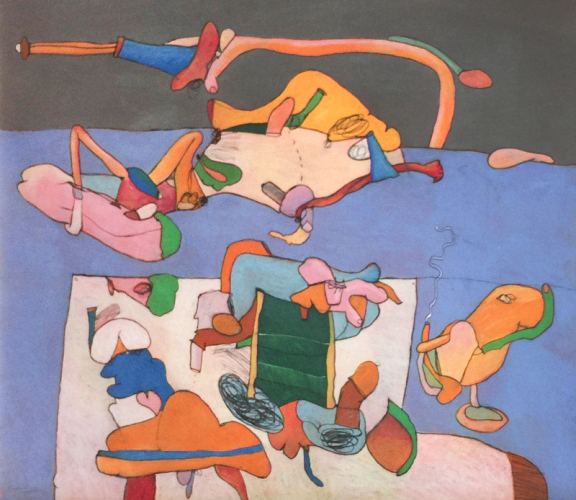 UNTITLED, 1969
Oil pastel on paper
37 x 41 inches
$12,000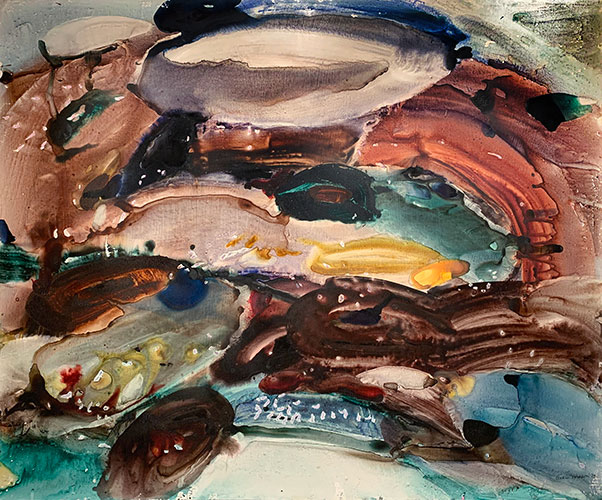 SOFT GARDEN, 1973
Watercolor and oil pastel on paper
40 x 48 inches
$18,000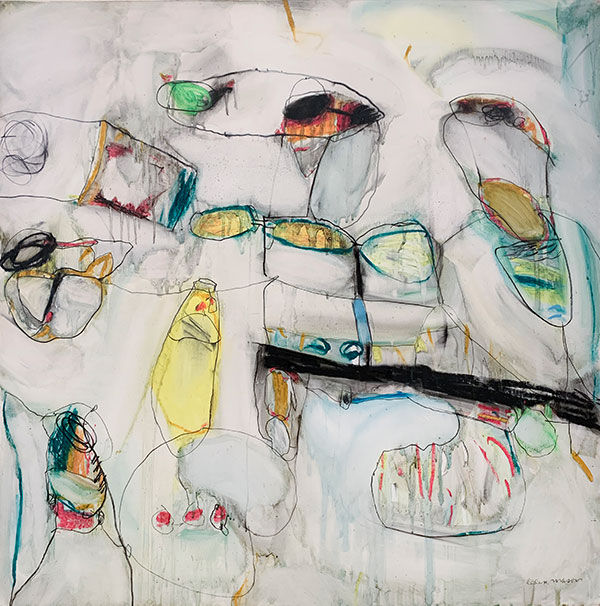 YELLOW SIGNAL, 1974
Oil pastel and watercolor on paper
33.5 x 34 inches
$8,500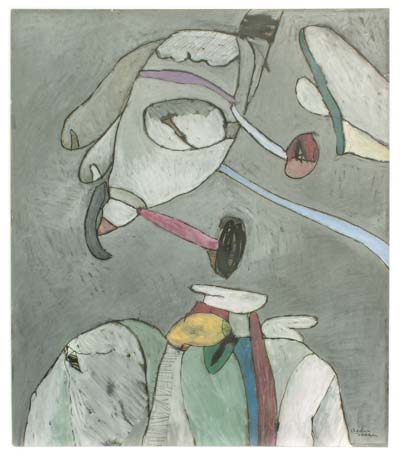 GREY LANDSCAPE, circa 1970s
Oil pastel on paper
21 x 18 inches
$4,500 framed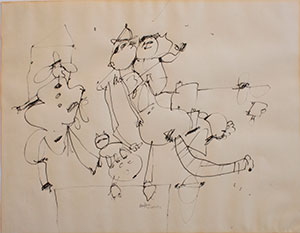 UNTITLED, circa 1970-72
Ink on paper
18 x 23 inches
$1,800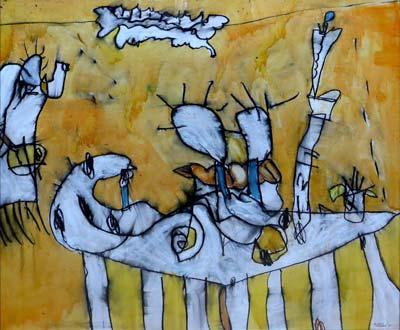 PRICKLY PEAR, 1976
Oil pastel on paper
30 x 36 inches
SOLD
In 1990, the gallery published a catalog on his "Courtship Series" with essays by Gerald Nordland and Bruce Guenther. In the forward I wrote, "Each new body of work seeks to explore uncharted territory. Each new painting promises to better translate his observations into a painterly language. Being summoned to Alden's studio to view 'the most marvelous painting yet' has become a familiar and personal joke between us. Yet each time I hear excitement register in his voice over a new painting I am reminded that his lack of complacency keeps him vital."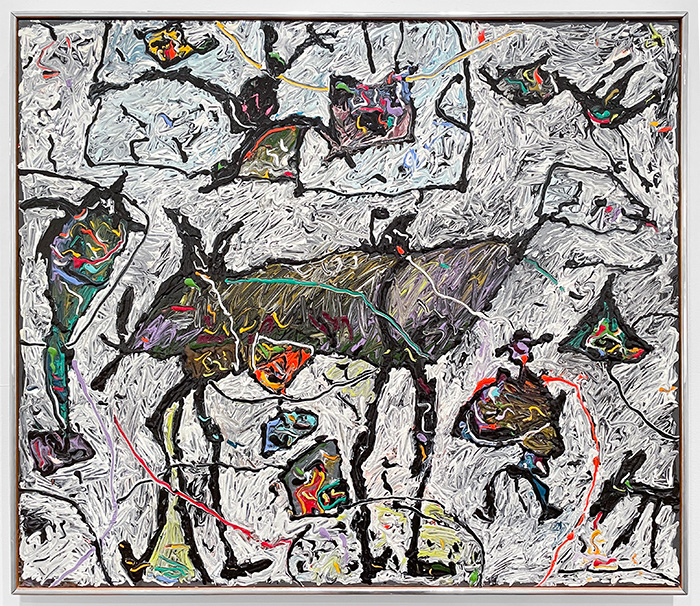 SATURDAY NIGHT AT THE ZOO, 1990
Acrylic on canvas
36 x 42 inches
$7,000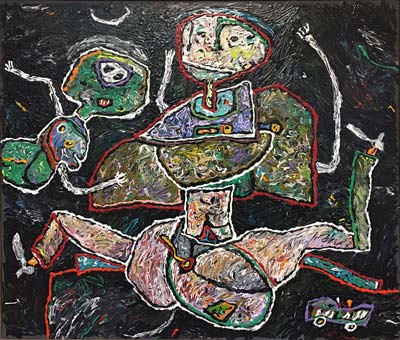 BOY WITH YELLOW PENIS, 1991
Acrylic on canvas
36 x 42 inches
$7,500