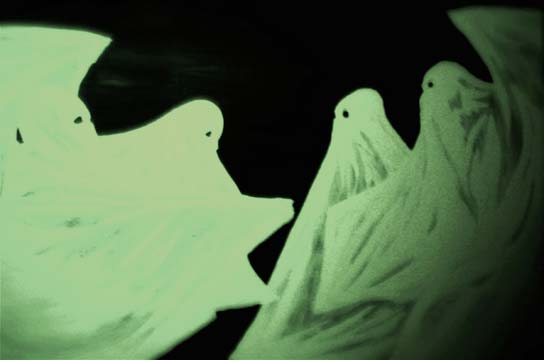 SCARED OF HIS OWN GHOST, 2008
Lithograph with photo-luminescent pigment
14 x 25.5 inches
Edition of 175
$550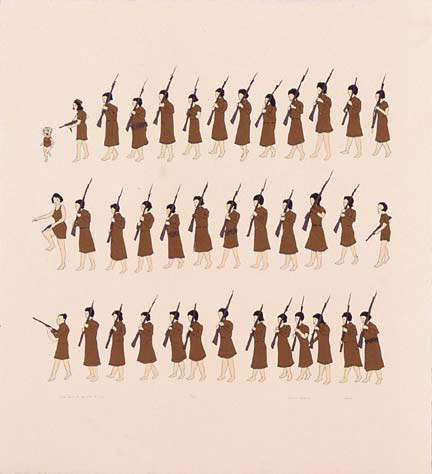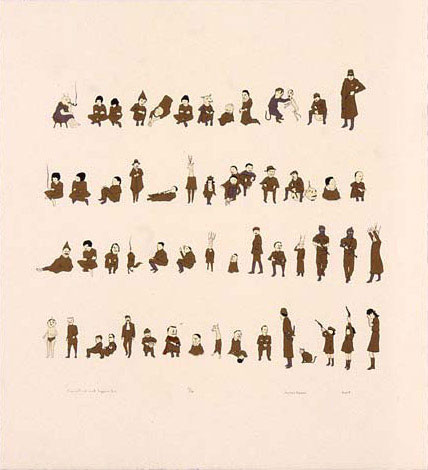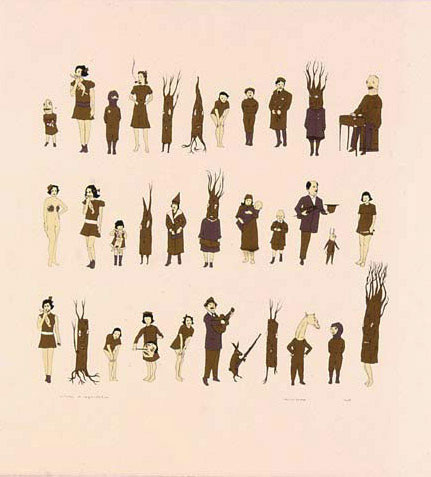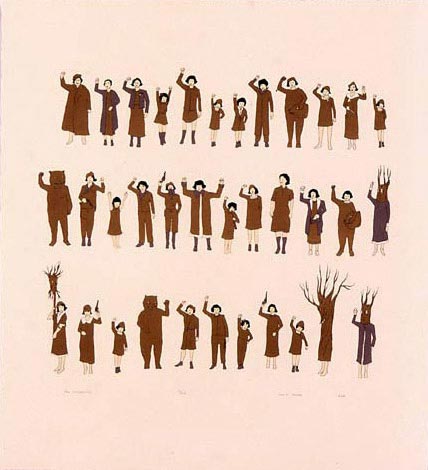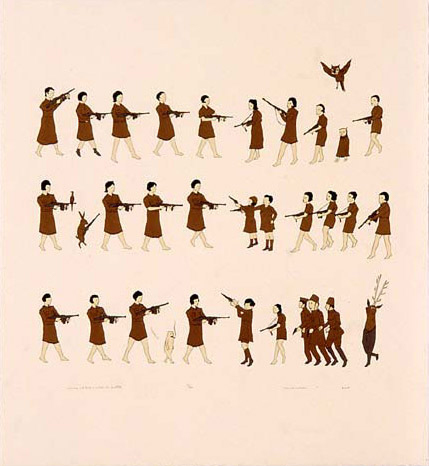 PRINT PORTFOLIO (Suite of 5), 2004
Screenprint with hand-coloring
22.25 x 20.25 inches
Edition of 26
$9,000

Marching single file across a wide open manila field, the army of Marcel Dzama prevails once again. Man, woman, child and/or beast, people this merry band of misfits. Missionaries that they are, Dzama's soldiers travel without portfolio, free to serve at the whim of their respective master. Obediently, these hybrid creatures act out the fantasies, frustrations, victories of our daily lives and nocturnal reveries.

This portfolio, Dzama's first, is in the collection of the Museum of Modern Art, NYC.

Marcel Dzama, a Canadian born artist living in Winnipeg, has exhibited widely throughout Europe and the United States. He is also a member of the artists' collective Royal Art Lodge.