"I use the computer as the tool, but painting is the language of deliberation that is running through my head. I do not want to just repaint an illustration of what the computer can do, but to push the pixels themselves as paint, and to layer imagery and veils to create depth and volume. Like painting, this process can engage nuance and subtlety. It also has the ability to alter an image in a way that no other medium can deliver or predict." - Deborah Oropallo
Click to enlarge any image:
Prices and availability are subject to change as editions sell out. Although we update our site daily, please call for current pricing.


Click to enlarge any image: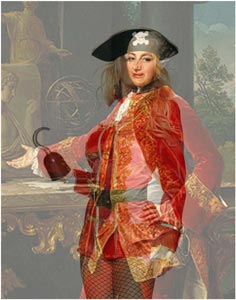 HOOK, 2007
Pigment print on Hahnemuhle 310g paper
40 x 30 inches
Edition of 10
$4,800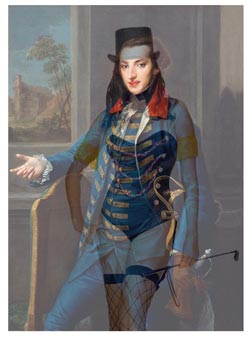 LION TAMER, 2007
Pigment print on Hahnemuhle 310g paper
40 x 30 inches
Edition of 10
$5,000


Click to enlarge any image: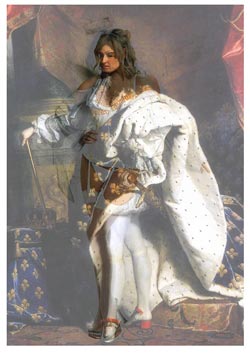 BRIDE, 2007
Pigment print on Hahnemuhle 310g paper
60 x 40 inches
Edition of 10
$8,000 framed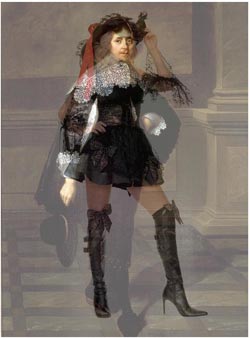 LACY, 2007
Pigment print on Hahnemuhle 310g paper
60 x 40 inches
Edition of 10
$5,000