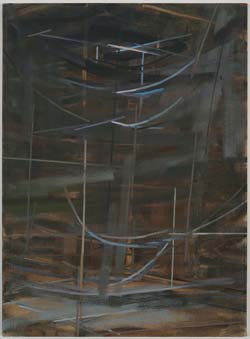 Margie Livingston
Riff—New Paintings
November 19 - December 24

Please join us for an opening reception with the artist Thursday, November 19 at 6 p.m., as well as an informal "Saturday After" walk-through of the exhibition with the artist Saturday, December 5 at noon. James Harris Gallery and Catherine Person Gallery will also host opening receptions Thursday, November 19.

Greg Kucera Gallery is pleased to announce our fourth one- person exhibition of work by Seattle artist Margie Livingston. Titled RIFF, this exhibition consists of oil paintings on canvas or paper, sculptures made entirely of acrylic paint, and "decals" made of acrylic paint adhered to the walls.

In her studio, as part of her practice, Livingston has always built object on which to base her paintings. The artist uses scaffolds made of sticks and string as models for investigations of light, form and perspective in her paintings. Intrigued with how these structures inform her paintings, the artist is now exploring how paint can be used to create actual objects.
MARGIE LIVINGSTON
WHITE CUBE DARK, 2009
Oil on canvas on panel
30 x 22 inches

PINK (CC) is a 13 inch long oval formed from tightly wound bands of acrylic paint. The resulting surface echoes the textured grids in her STRUCTURE paintings. The title references Chuck Close; if the piece were cut in half, as similar pieces in the show are, you would see rings of color similar to the multi-colored cells of a Close portrait.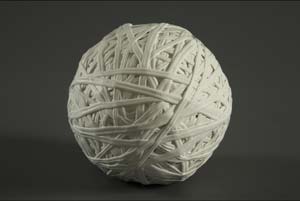 Experimenting with dripped and flowing paint Livingston took the resulting acrylic sheets of color and created FOLDED PAINTING, SMALL. The sculpture is a sly allusion to Lynda Benglis's fallen paintings, picked up off the floor and folded like linens.

As I work, my goal is to keep the process open so that accident and discovery can combine with invention to make works that surprise me. In hopes of making work that is not merely personal but also cognizant of history and relevant to our time. —Margie Livingston
BIOGRAPHY
Livingston received her MFA from the University of Washington in 1999. In 2001, a Fulbright Scholarship allowed her to study in Germany. She was the 2006 recipient of the Betty Bowen Memorial Award from the Seattle Art Museum.
See more Margie Livingston's work

---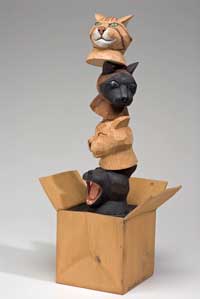 Ed Wicklander
Recent Sculpture
November 19 - December 24
Opening reception: Thursday, November 19, 6:00 - 8:00
Artist talk: Saturday, December 5, at noon

The Greg Kucera Gallery is pleased to present our ninth one-person exhibition of sculpture by Seattle artist Edward Wicklander. Wicklander is a craftsman of diverse talents. His work involves many different techniques including wood carving, blown and cast glass, metal-smithing and welding, bronze casting, and an intriguing combination of materials.

Two tall columns appear to be built of brown paper bags, but are skillfully carved in wood. Other images are of cats, leaping and snarling, or stacked in a brown cardboard box or investigating a brown paper bag. Two pieces relate to the idea of carvings in bottles but include an inflated life preserver ring that, in a macabre twist, would be impossible to extract without breaking the bottle that contains it floating in antifreeze.

I like the inherent qualities of the raw materials I use. My work exploits the way hard steel can look soft, or wood grain creates patterns on the surface of an object. My sculptures evolve and new possibilities are revealed simply by using my hands and experiencing the daily rhythms of work in the studio. —Ed Wicklander

BIOGRAPHY
Wicklander has received numerous awards and honors including, Art Matters Fellowship Award, New York (1996); GAP Grant, Artist Trust, Seattle (1993); Artist Trust Fellowship Award, Seattle (1990); and the National Endowment for the Arts Individual Artist's Fellowship Grant in Sculpture (1988). The artist's work is included in the collections of, Del Mar College, Corpus Christi, TX; Microsoft Corporation, Redmond, WA; Seattle Arts Commission; Swedish Hospital, Seattle; University of Georgia, Athens, GA; Washington State Arts Commission; Frederick R. Weisman Museum, New Orleans, LA, as well as others.
---
Upcoming Exhibitions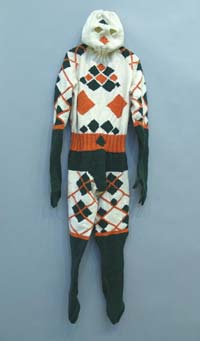 Mark Newport
New Work
January 7 - February 20
Opening reception:
January 7, 6:00 - 8:00 pm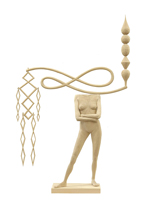 John Buck
Wood Sculpture
January 7 - February 20
Opening reception:
January 7, 6:00 - 8:00 pm