Click here or scroll down for floor and pedestal wood sculpture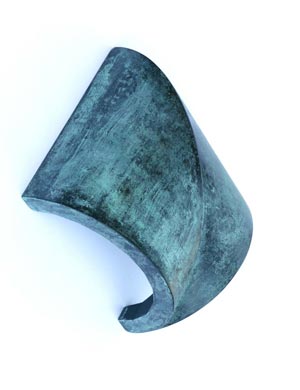 GREEN CURVE, 2015
Painted wood
16 x 16 x 6 inches
$5,000.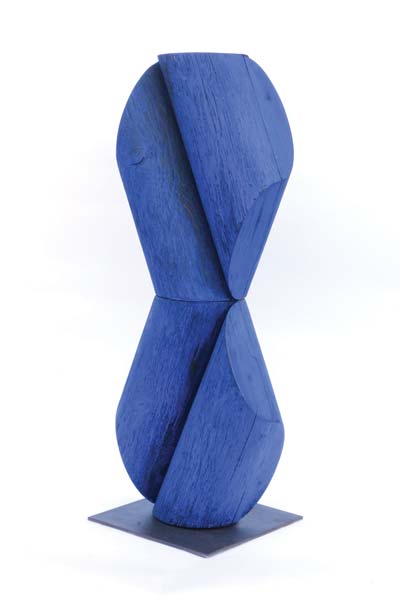 BLUE WOMAN, 2014
Burnished cedar with steel base
35 x 14 x 6 inches
$10,000.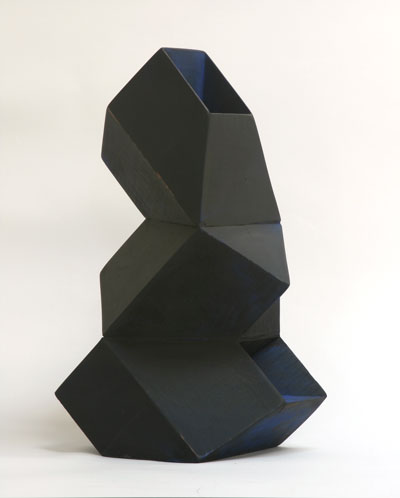 HOWL, 2013
Painted cedar
18 x 12 x 8 inches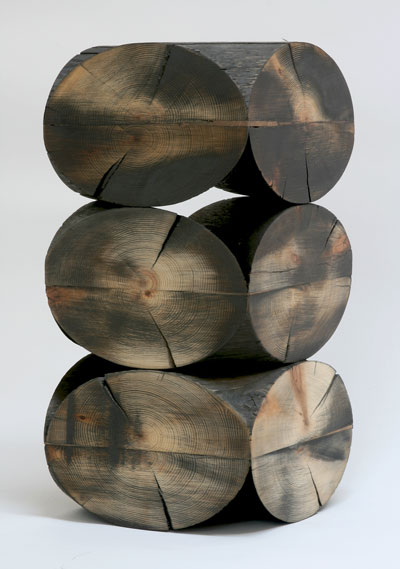 LOG ON, 2010
Painted wood
18 x 9 x 9 inches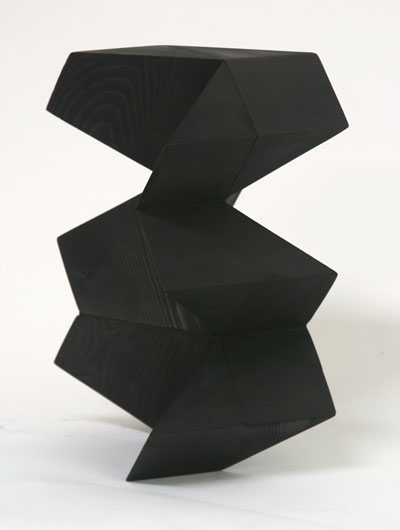 BLACK PAGODA, 2013
Painted wood
14 x 7 x 9.5 inches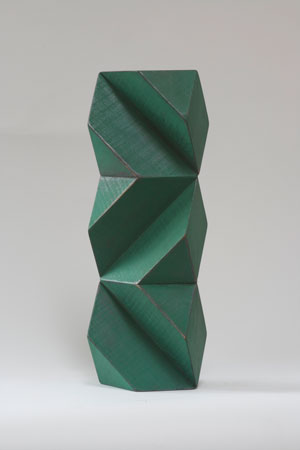 GREEN POST, 2010
Painted wood
21 x 7 x 5 inches
$6,000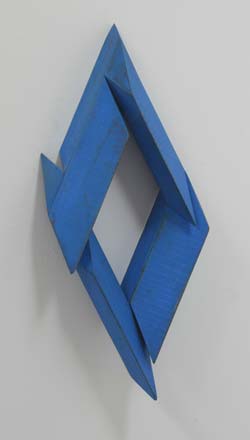 BLUE WINDOW, 2010
Painted cedar
38 x 18 x 7 inches
$7,000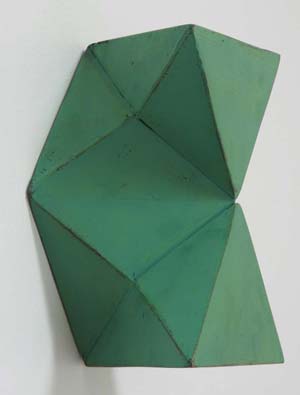 GREEN STOOL, 2010
Painted cedar
11 x 11 5.5 inches
$2,500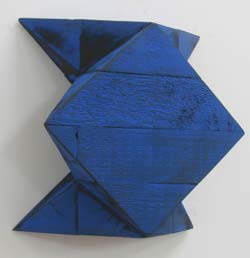 BLUE STOOL, 2009
Painted wood
16 x 16 x 8 inches
$5,000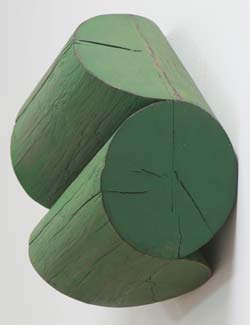 HIPSTER, 2009
Painted wood
13 x 17 x 6.5 inches
$4,500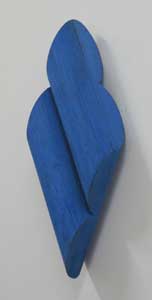 BLUE WOMAN, 2009
Painted wood
36 x 15 x 7 inches
$6,000.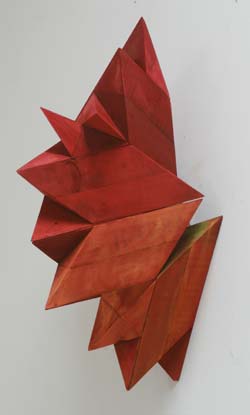 BLAST 2, 2009
Painted wood
38 x 20 x 20 inches
$8,500.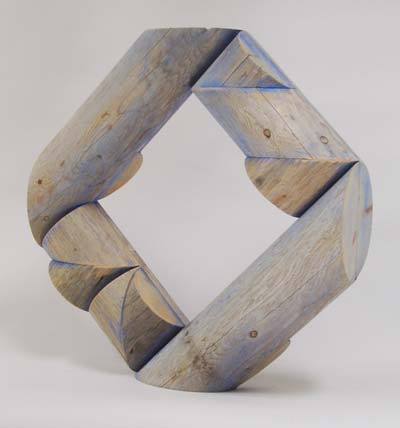 RECEIVER, 2015
Painted cedar
30 x 30 x 7 inches
$12,000.






BLACK MADONNA, 2005
Painted wood
33 x 7 x 7 inches
$6,000.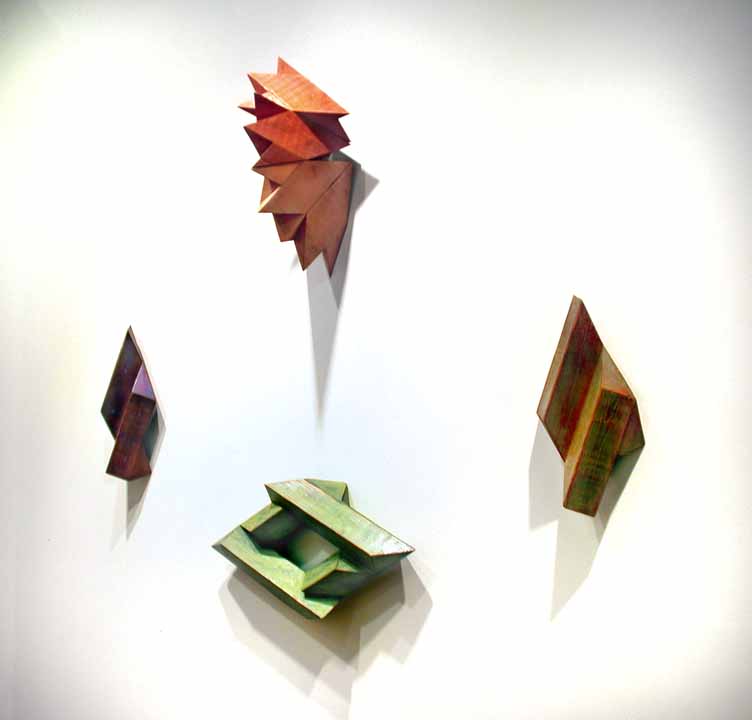 Installation view of the wood sculptures





---
Floor & Pedestal Wood Sculpture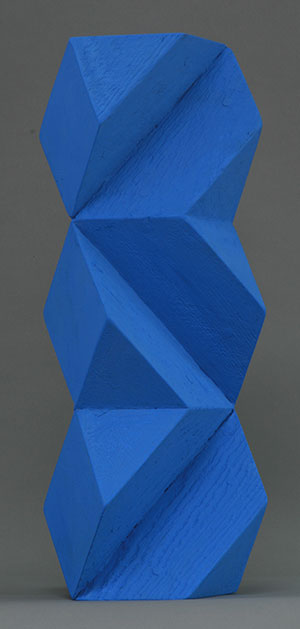 POST BLUE, 2012
Painted wood
23 x 8 x 5.5
$9,000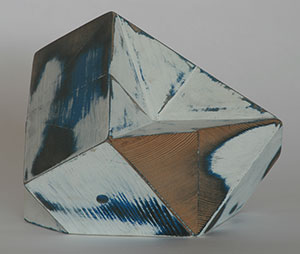 BLEACHED BOWL, 2014
Painted wood
8 x 10 x 7 inches
$3,500





NOB, 2014
Metal leaf on wood
6 x 6 x 6 inches
$3,500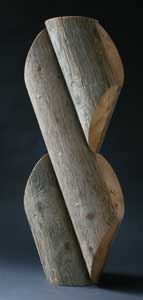 WOODEN WOMAN, 2007
Cedar, 35 x 15 x 7 inches
$8,000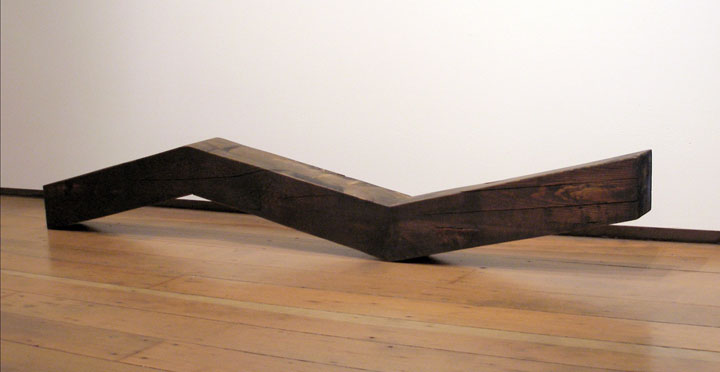 SNAKE, 2005
Wood, 11 x 72 x 5.5 inches
$10,000.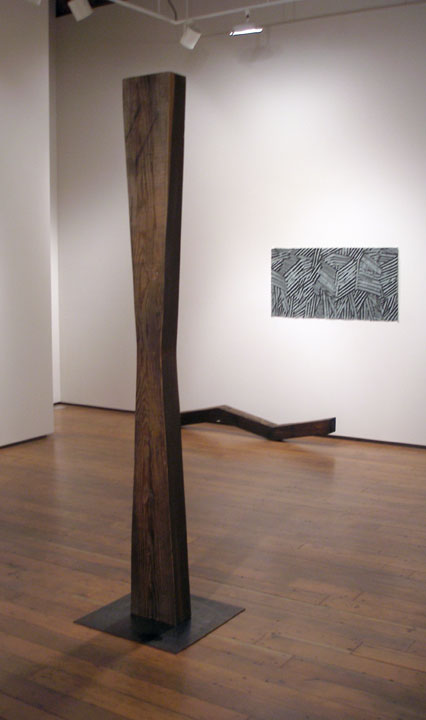 OLD POST, 2005
Wood, 101 x 11 x 5.5 inches
$15,000.


Wood Knots
In this series, Millett found inspiration in the folk tradition of carving interlocking links of chain from a single piece of wood. The Wood Knots refer to these links of chain and, in a more literal sense, to knots - both in terms of those found in the coarse lumber Millett uses, as well as in the more fluid sense of tangled lengths of rope or cable. While this specific skill is not used by the artist to create his own work, he is still interested in the ways in which such folk traditions can be measurable tests for ability and he paid tribute to them in many of the works from this series. Millett used the grain of the wood as a textural underpinning for the subtly shaded coloring of the painted or stained surface. In Green Links, for example, he used two giant links of wood colored in deep blues and greens, as if they had just been dredged from the bottom of a marsh. Much of Millett's work in wood has the worn feel of religious figurines that have been used, revered and touched often by human hands.
Commissions, Honors and Awards
Millett was commissioned to create an exterior plaza sculpture for the AT&T Gateway Tower, Seattle in 1991 and received an Art in Public Places Award from the Washington State Arts Commission in 1986. His work has been included in several group exhibitions nationally, including: Pure Form: The Intensity of Process, Portland Institute for Contemporary Art, OR (1997), West Coast Painting and Sculpture 1997, Oceanside Museum of Art, CA, and Fallen Timber, Tacoma Art Museum, WA (1994). In 1987, his drawings and sculpture were featured in a one-person exhibition at the Seattle Art Museum.

"Growing up in the suburbs of Chicago, with an architect father and a musician mother who produced Community Theater, I was surrounded by artistic activity. There were always sets being constructed or rehearsals going on. I loved the magic of transformation, the suspension of reality and the creation of a totally believable theater world. My artwork was encouraged and through a community art league I began drawing the figure at age 14.

Through my studies at Rhode Island School of Design, I concentrated on the human form. In 1970, I developed a series of metal sculptures using multiple figures. I was interested as much in the space between the figures as the figures themselves. I remember being stimulated by the tribal and ancient art we studied in the art history classes. My eyes were truly opened after graduation when I hitchhiked across North Africa. I had never seen such things. I loved the textiles, the way the people made everything they needed, the intensity of the people, the intensity of their religion, the architecture and especially the mosques.

Not long after settling in Seattle, the figure dropped out of my work. I began exploring a geometric language of shape and space. I made drawings and constructed collages. In 1975, I made a series of floating "water carpet" sculptures of diagonally cut or ripped lumber. The geometric pattern of the repeated shapes floating in the water-patterned ground was fascinating to me. I continued my exploration of geometric abstraction with folded sheet metal and screening. I have made pieces in steel and bronze, but wood is the material I am drawn to the most. I draw constant inspiration from the Native American artwork that is so plentiful in this area. I stand in awe of their mastery and wonder at their lucidity of expression.

My work, though spare, is not minimalist, but rather modern. I seek to distill emotional energy and experiences. I like my work to impact a space the way a melody can trigger a feeling or memory. Non-literal…non-verbal."

- Peter Millett