Peter Millett
upcoming exhibition at Greg Kucera Gallery
Non-congruent
September 3 - October 31, 2015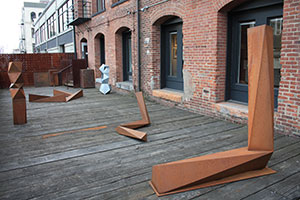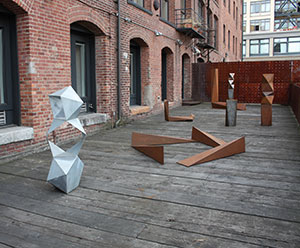 Installation view, Greg Kucera Gallery, 2012
Rotating Summer Installation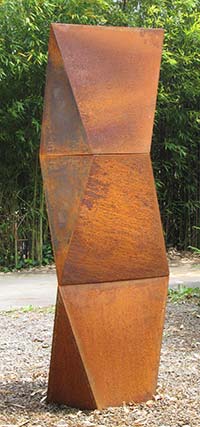 MINU, 2014
Corten steel
72 x 24 x 24 inches
$60,000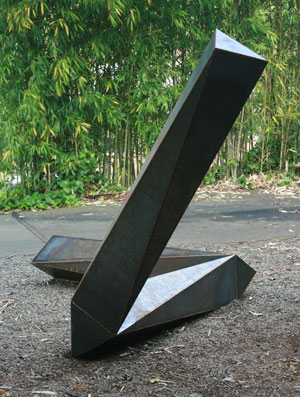 BIG SNAKE, 2012
Welded Corten steel
68 x 48 x 120 inches
$50,000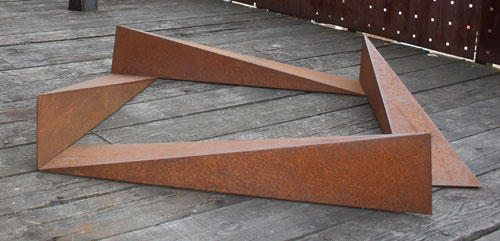 SAFE HARBOR (maquette), 2012
Welded steel in four parts
12 x 88 x 88 inches total
$26,000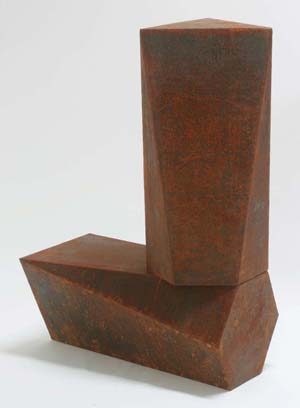 PIPESTONE, 2010
Welded steel
36 x 24 x 12 inches
$16,000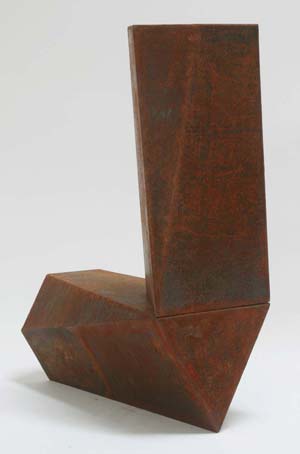 CALUMET, 2010
Welded steel
36 x 24 x 12 inches
$16,000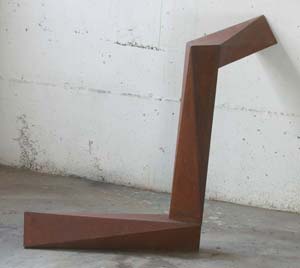 STEEL TWIST, 2010
Welded steel
35 x 35 x 35 inches
$20,000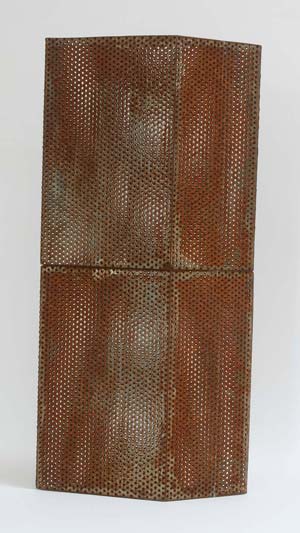 MARKER, 2010
Welded steel
48.5 x 23 x 9 inches
$20,000





HOTSEAT, 2010
Welded steel
60 x 22 x 12 inches
$26,000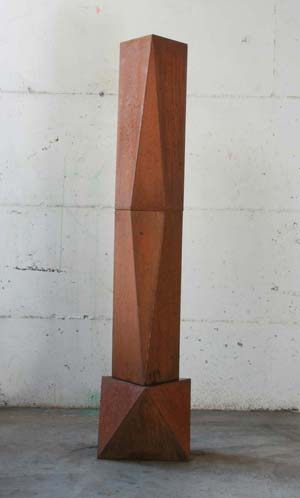 DOUBLE, 2010
Welded steel
74 x 16 x 19 inches
$30,000





L, 2010
Welded steel
71 x 60 x 12 inches
$36,000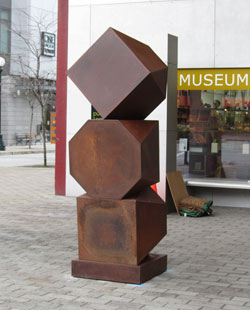 ELEPHANT STOOLS, 2005
Welded steel
82.5 x 36 x 36 inches
$70,000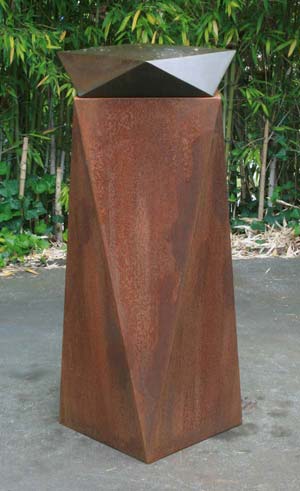 DRUM, 2009
Welded bronze on welded steel pedestal
49.5 x 24 x 24 inches total
top piece: 4.5 x 22 x 22 inches (bronze)
pedestal: 44 x24 x 24 inches (steel)
$14,000.
$30,000 with pedestal

Additional view of DRUM, 2009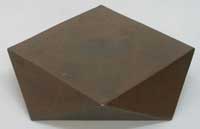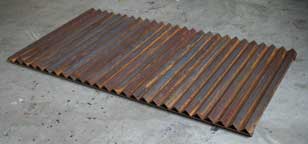 CARPET, 2007
Steel 3 x 74 x 40 inches
$20,000.

BIG BUMP, 2006
Bronze, 23 x 35 x 16 inches
HOLD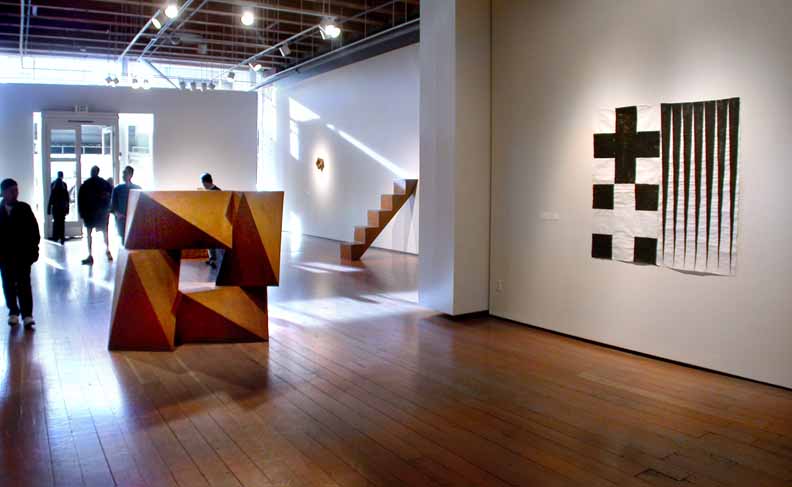 3/4, 4/4 with STEPS in the background and DIPTYCH on the wall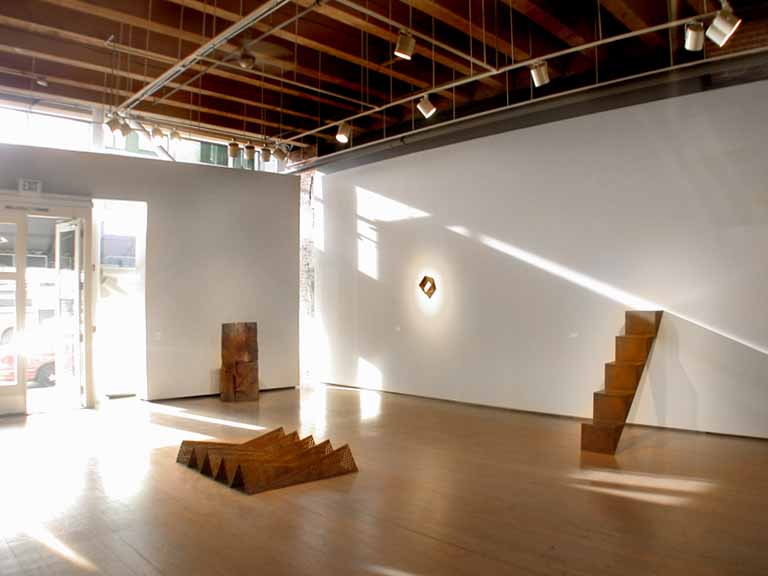 left to right:
CARPET (santour), OLD WOOD BLADE, OCTO STUDY (on wall) and STEPS

Please note: If a collector chooses to site their metal piece outdoors, the artist will prepare the sculpture's surface with Penetrol? - a protective coating that preserves the current organic, rust patina and prevents further oxidization and deterioration of the metal.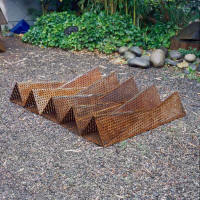 CARPET (santour), 2004
Steel 11 x 66 x 48 inches
$25,000.

Click to enlarge any image below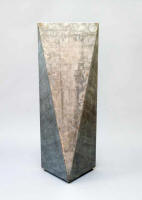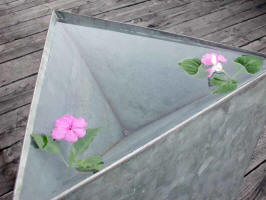 YONI POST, 2003 (with detail showing the top)
Galvanized steel, 54.5 x 17 x 17 inches $18,000.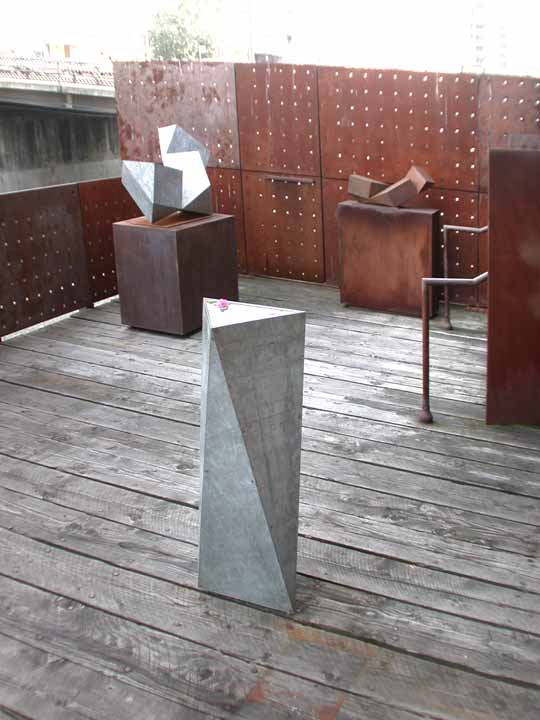 View of the galvanized steel and steel RECLINING NUDE,
with YONI POST in the foreground.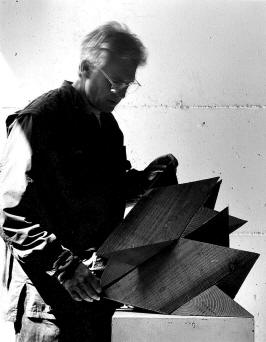 Peter Millett was born in 1949 in Evanston, IL and received his BFA from the Rhode Island School of Design in 1971. He has lived and worked in Seattle since 1973. A seasoned traveler, Millett continues to draw inspiration from folk and tribal artforms seen on his extensive trips through South America, Southeast Asia and the Middle East. He has shown with the Greg Kucera Gallery since 1993.

Peter Millett's work is included in the permanent collections of the Seattle Art Museum, the Museum of Modern Art in New York and the San Francisco Museum of Modern Art. In 1987, his drawings and sculpture were featured in a one-person exhibition at the Seattle Art Museum. He is married to artist Sherry Markovitz, also represented by Greg Kucera Gallery.