Born in 1910 in Fox Valley, OR, the sixth of eight children
1910 Family returns to Seattle area in time of great hardship
1928 First trip to Asia, before finishing high school
1930 Two more trips to Asia
1931 Travel to Los Angeles and San Diego
1932 Graduates from High School in Beaumont, Texas; Travels to New Orleans, then back to Seattle
1933 First exhibition at Seattle Art Museum, eight more through 1996
1934 First studio was in Edmonds, shared with Guy Anderson
1936 Begins to paint for the Federal Art Project
1937 Driving trip across U.S. to New York
1938 Again to New York, then on to Puerto Rico
1939 Federal Art Project artworks shown in Washington D.C.; Also in New York at Museum of Modern Art
1940 Built studio, "The Rock," on Fidalgo Island
1941 Dorothy Miller's "18 Americans from 9 States" at Museum of Modern Art
1942 First exhibition at Willard Gallery in New York, thirteen more through 1981; Chosen for Annual Exhibition at the Whitney Museum of American Art, New York; (Graves exhibited in every consecutive Annual from 1942 - 1967)
1948 Drew and painted "Gargoyles" at Chartres in France, most were later destroyed
1951 Extended trip to Mexico with Ward Corley, Richard Gilkey and Jan Thompson
1953 LIFE magazine publishes "The Mystic Painters of the Northwest"
1954 Built home in Edmonds called "Careläden"; Learned Japanese paper mounting; Painted Noh inspired bird mask paintings; Paints "Hibernation Series," a dreamlike state of higher consciousness; First trip to Ireland, with Dorothy Schumacher and Richard Svare
1957 Sonic booms and noisy construction lead to Machine Age Noise paintings; Sells Careläden to flee the noisy intrusion to his surroundings; Travels to New York to receive Windsor Award, then on to France; Elected to the National Institute/American Academy of Arts and Letters
1958 Paints the "Ant Wars" and "Insect Series" works; Travel to Greece, Denmark and Norway
1959 Return to Ireland, restores 18th century manor, Woodtown, near Dublin
1960 Visits New York, meets Joseph Campbell and Mark Rothko; Returns to Ireland, paints horizontally banded works; Begins suite of sculpture titled "Instruments for a New Navigation"
1962 Interview published in The Artist's Voice by Katherine Kuh, Harper & Row
1962-3 Trip around the world with stops including Australia, Fiji and New Zealand
1963 Visits Japan, and then India at the invitation of Indira Gandhi
1964 Sells home in Ireland to return to Northwest; Works with NASA designing talismans for space observation devices, none were ever used
1965 Buys large property near Eureka in Northern California; Begins building permanent home, (where he lived until his death in 2000)
1971 Travels through out Asia; First exhibit with Richard White Gallery, Seattle
1972 Travels to Africa and South America
1973 Travels to Burma and Nepal
1974 The Drawings of Morris Graves published by The Drawings Society, Inc., New York
1975 First exhibition with Foster/White Gallery in Seattle, five more through 1996
1976 Concentrates on painted arrangements of small bottles and flowers
1981 Last exhibition with Willard Gallery, New York
1983 Vision of the Inner Eye, published by The Phillips Collection, Washington, D.C.; Retrospective exhibition travels to Whitney Museum of American Art, NY, Oakland Museum, Seattle Art Museum and San Diego Art Museum
1985 Exhibits in "The Spiritual in Art" at Los Angeles County Museum; "Rising Moon #3" illustrated in accompanying book by curator Maurice Tuchman
1988 First exhibition with Schmidt-Bingham in New York, four more through 1996
1996 "Flower Paintings" exhibition at Seattle Art Museum. Exhibition catalog published by University of Washington Press
2001 Dies in May at The Lake in Loleta, California
Collections
Ackland Art Museum, University of North Carolina, Chapel Hill; Akron Art Museum, OH; Albright-Knox Art Gallery, Buffalo, NY; The Arkansas Arts Center, Little Rock; Art Gallery of Toronto, CT; Art Institute of Chicago; Art Museum of Southeast Texas, Beaumont; Baltimore Museum of Art; Blanden Memorial Art Museum, Fort Dodge, IA; Boise Art Museum; Brooklyn Museum, NY; Butler Institute of American Art, Youngstown, OH; Carnegie Museum of Art, Pittsburgh; Cleveland Museum of Art; City Art Museum of St. Louis, MO; The Columbus Museum of Art, GA; Dallas Museum of Art; Dayton Art Institute, OH; Delaware Art Museum, Wilmington; Denver Art Museum, CO; De Saisset Museum, Santa Clara, CA; Detroit Institute of Arts; Fort Wayne Art School, IN; Greenville County Museum of Art, SC; Henry Art Gallery, University of Washington, Seattle; High Museum of Art, Atlanta; Hirshhorn Museum & Sculpture Garden (Smithsonian Institute) Washington, DC; Kalamazoo Institute of Art, MI; Krannert Art Museum, University of Illinois, Champaign-Urbana; Kunsthalle, Bremen, Germany; Long Beach Museum of Art, CA; Memorial Art Gallery, Rochester, NY; Memphis Brooks Museum of Art, Memphis; Metropolitan Museum of Art, New York; Milwaukee Art Institute, WI; Minnesota Museum of American Art, Saint Paul; Montclair Art Museum, NJ; Morris Graves Museum of Art, Eureka, CA; Munson-Williams-Proctor Institute, Utica, NY; Museum of Contemporary Art, Los Angeles; Museum of Fine Arts, Boston; Museum of Modern Art, New York; Museum of Northwest Art, LaConner, WA; National Air and Space Museum, Smithsonian Institute, Washington, DC; National Gallery of Art, Washington, DC; National Institute of Arts & Letters, New York; Nelson-Atkins Museum of Art, Kansas City, MO; Neuberger Museum, State University of New York at Purchase, NY; New Britain Museum of American Art, New Britain, CT; New Orleans Museum of Art; Newark Museum, NJ; North Carolina Museum of Art, Raleigh; Norton Museum of Art, West Palm Beach, FL; Pasadena Art Institute, TX; Philadelphia Museum of Art; Phillips Collection, Washington, DC; Portland Art Museum, OR; Robert Hull Fleming Museum, University of Vermont, Burlington; Roswell Museum and Art Center, NM; San Francisco Museum of Modern Art; Santa Barbara Museum of Art, CA; Seattle Art Museum; Tacoma Art Museum, WA; Tate Gallery, London; University of Arizona, Museum of Art, Tucson; University of Oregon, Eugene; Wadsworth Athenaeum, Hartford, CT; Walker Art Center, Minneapolis; Whitney Museum of American Art, New York; Wilmington Art Association, DE; Worcester Museum of Art, MA; Yale University Art Gallery, New Haven, CT
Selected Books
Morris Graves, by Frederick S. Wight, John Bauer, and Duncan Philips, published by University of California Press, Berkeley, 1956
Morris Graves: Vision of the Inner Eye, by Ray Kass and Theodore Wolff, published by George Braziller, Inc., New York, in association with The Phillips Collection, Washington, D.C., 1983
The Drawings of Morris Graves, by John Cage and Dave Daniels (with comments by Morris Graves) published by The Drawing Society, New York, 1974
Morris Graves: Flower Paintings, by Theodore F. Wolff and John Yau, published by University of Washington Press, 1994
Sounds of the Inner Eye: Mark Tobey, Morris Graves, John Cage Edited by Wulf Herzogenrath and Andreas Kreul, University of Washington Press, published with Museum of Glass: International Center for Contemporary Art, Tacoma, WA.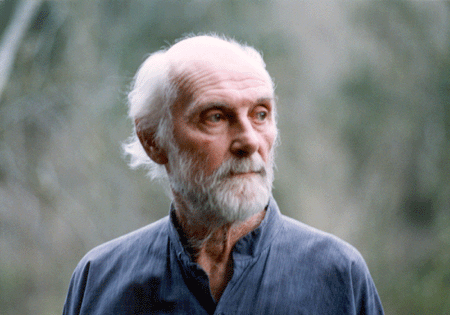 The biographical sketch above was pieced together using notations found in the four major monographs on Morris Graves as well as various smaller exhibition catalogs. Further information was kindly offered by Donald Foster, Richard Svare and Jan Thompson.